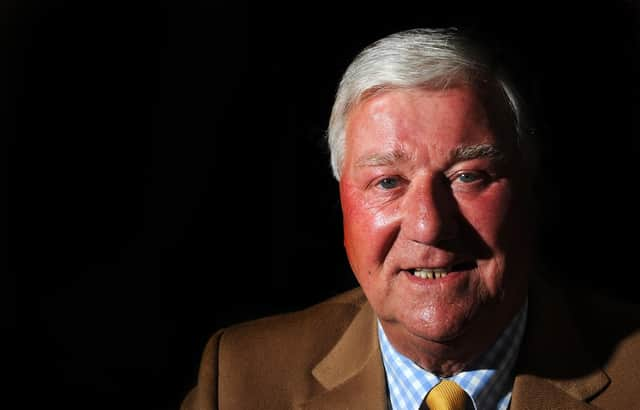 Rotherham United chairman Tony Stewart.
The EFL's 71 clubs will meet on Tuesday to rubber-stamp proposals on how to finish the 2019-20 campaign across all divisions.
A vote will be taken on a framework approved by the EFL board, which includes keeping promotion, relegation and play-offs.
Alternative ideas have also been submitted by some EFL clubs, with the situation in League One being the most complex and producing a wide divergence of views.
A majority of clubs across the divisions must first agree to the framework before voting league by league whether to play on or finish early.
Stewart believes that a majority of League One clubs will vote to end the season.
The Millers chief recently said that he estimated it would cost League One clubs 'between £500,000 and £1m' to play out the 2019-20 campaign and said there was a 'strong belief' in the division that the season would be curtailed.
Adding further thoughts ahead of the vote, Stewart added: "We are frozen in time. You ring around clubs and the consensus we get is that there is not a desire to complete the fixtures.
"I don't think for one minute the team that is fourth bottom, just out of the relegation position, is going to want to continue and the teams right up to 10th will feel the same.
"We believe about 15 clubs would vote against carrying on.
"The fact is it is going to cost us £150,000 to do the testing and you have to bring people out of furlough."
Rotherham, who are second in League One, are in favour of the unweighted points per game format to end the season. Under that system, the Millers would be promoted, with Stewart admitting a sense of 'self-interest.'
Tranmere chairman Mark Palios, whose club would be relegated under PPG, has presented his own method – a plan which factors in a statistical margin of error into the PPG analysis and has the potential to create an expanded play-offs.
Ipswich Town are calling for PPG to be replaced with a formula for final league positions to be based on a calculation of where teams were after 22 games, when everyone had played each other once and have also called for consultation on "alternative play-off formats".