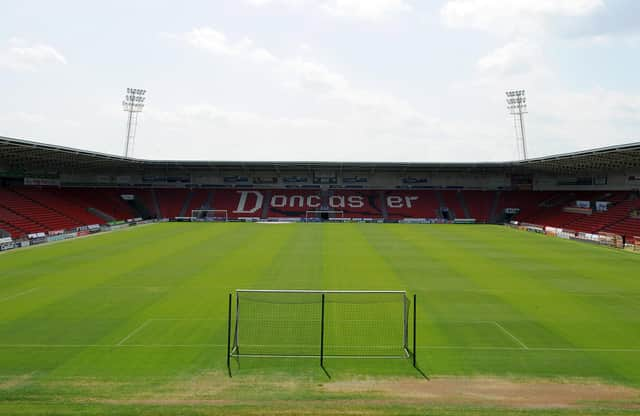 Keepmoat Stadium
League football in Britain is currently suspended due to COVID-19 outbreak – with much speculation as to how the 2019/20 season should be decided.
This morning, a national report suggested a growing number League One and Two chairmen were coming around to the idea of ending the football season now.
That would avoid financial costs to the smaller clubs of playing matches behind closed doors with no fans watching.
The Times report stated: "One suggestion is that the tables for League One and Two be decided on points per game, with a play-off tournament for those in third to sixth position (or fourth to seventh in League Two) to settle the final promotion place."
Deciding League One using the PPG system would rob Doncaster Rovers and Peterborough United of the chance of making the play-offs, with both clubs finishing outside of the top six, despite having games left to play.
And the PPG plans reportedly favoured by some League One and Two clubs prompted an angry reaction from Posh chairman McAnthony, whose club would lose out.
"I just got a call from our CEO who was in on EFL L1 meeting today," he said on Twitter.
"Ignore all white noise/agenda's/Newspaper articles. Football will be back & seasons will get finished or owners who refuse to fulfil fixtures will be getting sued."
One problem clubs are facing is that of contracts, with many players seeing their deals expire in June, with talk turning towards how to extend expiring contracts if the season's remaining fixtures were to be completed.
But McAnthony also believes the issue of contracts can be solved.
"Majority of out of contract players get paid July wages by cub they were contracted to previously so not sure what big deal is about rolling them for a month etc," he said.
"This clamour for 'all our players are out of contract stuff is more noise'. It can be sorted with quick fix."