Latest on interview process for Doncaster Rovers manager role
Andy Butler admits he will understand if he is not given the Doncaster Rovers job for the long term next week.
Sunday, 2nd May 2021, 7:14 am
Butler spoke with the Rovers hierarchy this week as part of the interview process for the role, with a decision over the preferred candidate set to be reached by the end of the season.
Three candidates were interviewed for the role on Friday, including two who were considered by the club to be among the frontrunners when applicants were shortlisted.
The interviews were said to be 'exceptionally strong' with more to come on Tuesday.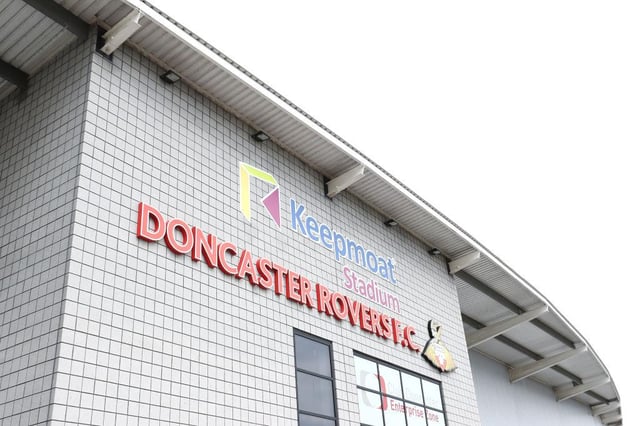 Keepmoat Stadium
Current bookmakers favourite Danny Wilson will not be interviewed and has not ever been considered to be in the running, along with the vast majority of other names listed in the betting market.
Having taken charge of Rovers since the beginning of March with a record of four wins from 16 matches, Butler knows results have likely cost him the chance to take on the job beyond the end of the season.
"Results haven't been good enough and performances haven't been good enough," he said.
"People say I'm inexperienced, which I am. But at the same time how do you get experience without being in a job?
"There are some experienced managers out there out of a job and it's going to be a difficult decision for the club to make.
"But they'll make the right one for the club and the fans."
Regardless of his own fate in the managerial race, Butler will remain with Rovers next season as a player and would return to managing the Belles should he not get the job.
And he has pledged to throw his support behind the man to lead Rovers next season.
"I've spoken to the club so it's up to the powers that be to decide," he said.
"Whoever gets the job, I'm fully 100 per cent behind.
"It went all right. Fine. Like any other interview.
"We'll see. It's up to the club now to get the right person in and if it's not me, I'm here next season anyway and I can learn from whoever does come in.
"It's not the end of my management career if it doesn't happen. It's only the beginning."
READ MORE
*