'It feels like it's been a long time coming' - Doncaster Rovers' draw at Peterborough United is bittersweet for boss
Andy Butler admitted Doncaster Rovers' impressive fightback against promotion-chasing Peterborough United was bittersweet.
Wednesday, 28th April 2021, 2:36 pm
Rovers battled back from two goals down to earn a 2-2 draw with one of their best performances of Butler's time in charge.
While pleased with the performance, the Rovers boss could not help bemoaning the fact his side have failed to produce anything like it on a consistent basis during his tenure.
"I'm pleased that the players went out there and put a performance in but it just feels like it's been a long time coming," he told the Free Press.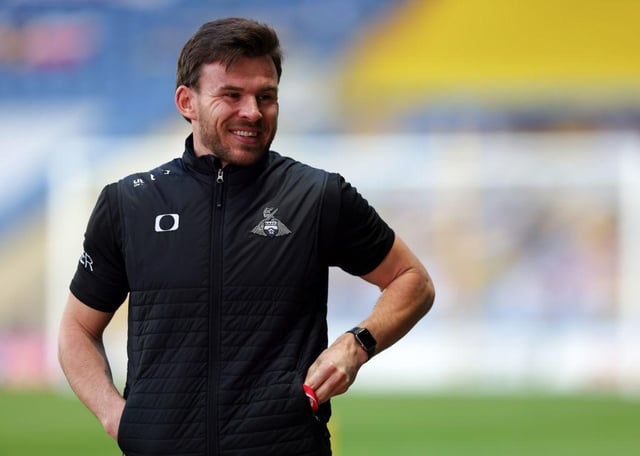 Andy Butler
"If we'd have done that in a few more games we'd be in a healthier position and it might be us in Peterborough's position.
"Injuries have played a part. You don't understand how many injuries we've had and little niggles that we've dealt with.
"All the games I've had, I've never been able to name the same XI.
"But it's all a learning curve for me."
A win would have seen Peterborough promoted to the Championship and Butler said denying the opposition the chance to celebrate was a major motivation.
"Everyone wrote us off," he said.
"People were there to see Peterborough promoted and unfortunately for them we've delayed that party.
"I still think they'll get promoted but we've delayed it and it's credit to the players.
"We said that before the start of the game - don't let anyone come in front of you and celebrate because we should be celebrating right now being in the play-offs.
"If I'm totally honest we've let ourselves down.
"But, if we keep performing like that you can't ask for any more."
*