Here is how Doncaster Rovers supporters reacted to Richie Wellens' unveiling as the new manager
Here is a selection of the best reaction from Doncaster Rovers fans on social media to the appointment of Richie Wellens as the club's new manager.
Wednesday, 19th May 2021, 1:05 am
Updated
Wednesday, 19th May 2021, 1:06 am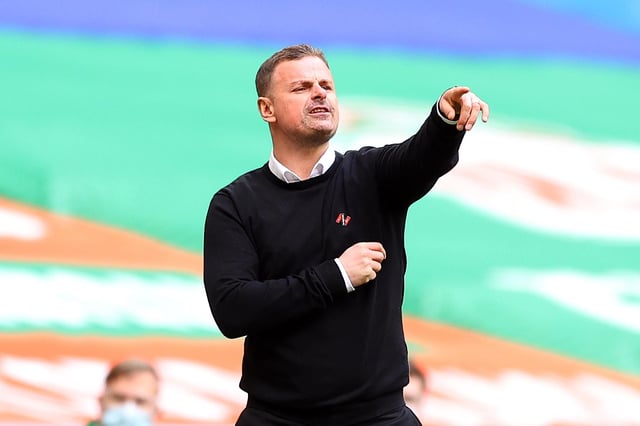 Richie Wellens
@waIletinspector: Feels like our most important one for a while. Copps retiring really does feel like a new era is dawning so a big opportunity for Wellens to reshape the club in his image. I'm optimistic
@Cross31Paul: Good appointment, knows the club and strikes me as a manager he won't carry wasters. We shall see what quality of player he can attract now, that's going to be a big one for me. He knows what he likes and fits the clubs and fans image of a rovers manager. Some will not like it
@JohnLeslieCoyl1: If he's learned from Sean O'Driscoll he could be a very good appointment.
@lincsrover1: Doesn't strike me as someone who'll jump to the first lunatic asylum club that comes knocking so a better choice than our last two managers already. Fingers crossed he's as good a manager for us as he was a player, that would guarantee us success
@KongIOM23: Safe appointment, knows the club inside out and his style of play is quite good. Optimistic for the future
@JGill72619975: Would've been happy with Robinson but this has grown on me. Loved him as a player, he's got a massive job on his hands but has Copps around to help out. I'm optimistic but I'll judge at Christmas.
@AdDaws: There's always going to be people who didn't want him, but I'm surprised how many would've preferred someone else. Hard to judge his managerial experience if looking at Oldham & Salford, but worked wonders at Swindon. I'm buzzing to see Wellens back, big summer ahead!
@DRFC4ever99: Definately not my first choice, but ticks the box of a doncaster Rovers manager jumping ship he even dropped a league. My concern is having a fractured dressing room, he isn't exactly Mr tact and diplomacy
@karl_sowerby: In my opinion best midfielder I've seen at this club so looking forward to seeing what he can do as manager, hopefully play some good stuff. Now it's time for the supporters to back him and get down to the Keepmoat in numbers
@Stb0010: If I'm honest, very disappointing. The job in hand requires somebody with experience & influence, which I think Richie lacks. For me, although his heart may be in the right place, look what happened under Andy Butler. I'll support him, but I don't hold out much hope
@Donnybarmyarmy: He definitely deserves a chance. I love the guy and think he'll try and get us playing good football and won't have any problem motivating the players. Don't underestimate the job at hand here though, we have so few players contracted that the players he bring in have to cut it
@richhope3421: He will get my support. Classy, intelligent player has an affinity with the club and given time to sort the playing squad out could be very good. Get behind him and the club and let's go again!
@JMickAndrews: I hope he does well for the board and fans. Clearly he impressed the former.
@daleosborne11: Hoping for good things, would have been nice to get a more experienced manager in though. Don't want to become a club that just signs ex players as managers
*