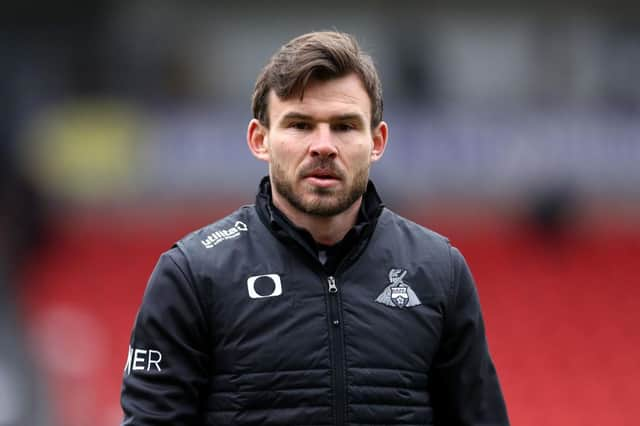 Andy Butler. Photo: George Wood/Getty Images
Take Saturday's 1-0 loss at Milton Keynes Dons. Rather than looking at it as a result in isolation against an in-form side, there was debate about how many wins are required to secure a play-off place, and whether Andy Butler is the right man for the job.
A fixation on promotion clouds the immediately pressing issue, which is surely regaining some confidence, playing with enjoyment and freedom, and gaining three points.
So why worry about multiple victories and playing in a higher division when we don't look like winning one game away from home in League One?
Now is therefore not the time for a deep inquest on the managerial future of Butler.
Rovers are lacking in form, ideas, missing key players and are now five without a win - exactly the position Butler inherited.
What appeared to be a one-off poor performance and defeat at a bogey ground on the coldest of nights in Fleetwood has not proved a blip, rather a slip in standards which has now set in.
It is not Butler's fault, and many of our problems stem to Ben Whiteman, Moore and Jamie Smith departing, so it is not the club's fault either. They chose to leave.
Looking for people to blame is as pointless as our recent travelling form. Thankfully we have five of the remaining 11 games at home.
So for all of the recent struggles, and statistics suggesting a slide into mid-table, if Rovers beat Charlton at the Keepmoat on Good Friday we will be back in the top six by virtue of being the early kick off. It is as simple as that.
My advice is to not look beyond Friday, and when that is done, not to look beyond Monday's trip to Bristol Rovers. Easter is as good a time as any for resurrection.