Darren Moore's abiding memory of Belle Vue, Doncaster Rovers' previous home
The novelty of the considerable difference between Belle Vue and the Keepmoat will never be lost on Doncaster Rovers boss Darren Moore.
Saturday, 11th April 2020, 3:03 pm
Updated
Wednesday, 15th April 2020, 9:32 am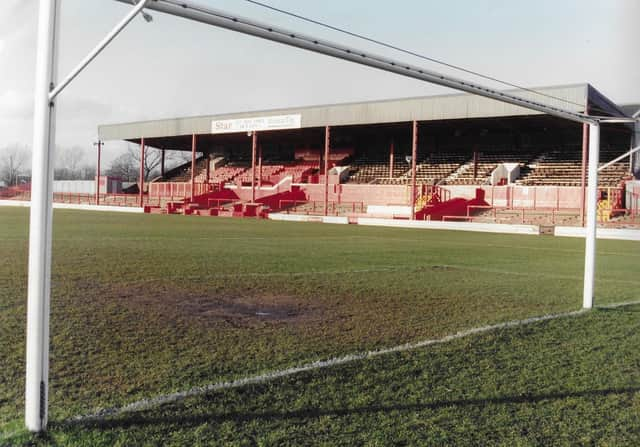 Belle Vue
As a commanding centre half for the club between 1995 and 1997, Moore got to witness first hand the quirks and foibles of a ground at Belle Vue that had certainly seen better days.
So returning to the club as manager more than 20 years later showcased a stark difference in surroundings that he says he still taking in nine months after his arrival back in town.
And the memories are unlikely to fade any time soon.
"I always seem to look back when I come in here now," he said. "I think 'goodness me.'
"We've got our own training ground at Cantley Park, we've got the Keepmoat Stadium.
"The club has come a million miles in that time I've been away.
"A lot of the players wouldn't recognise Belle Vue or known it.
"My story of Belle Vue is when I used to finish training, I don't miss the potholes in the car park, stepping over all them filled with water.
"And when I used to go into the shower after training, I think it was the only football club where you could stand in the shower, look up and see the sky through the ceiling.
"I used to look up, through the ceiling in the showers, up through the stand and see the blue sky.
"It's a good job they didn't have mobile phones back then or there would have been some pictures about."