Andy Butler's message over James Coppinger's game time with Doncaster Rovers
Andy Butler says it is a case of if he is fit, he plays when it comes to James Coppinger right now for Doncaster Rovers.
Monday, 8th March 2021, 6:00 am
Coppinger has started both matches since Butler took charge of Rovers last week, having previously started only five league matches this season.
Saturday's win over Plymouth Argyle saw the 40-year-old provide the assists for both goals, marking his 600th league appearance for Rovers.
And Butler expects Coppinger to pick up many more appearances before he hangs up his boots in the summer.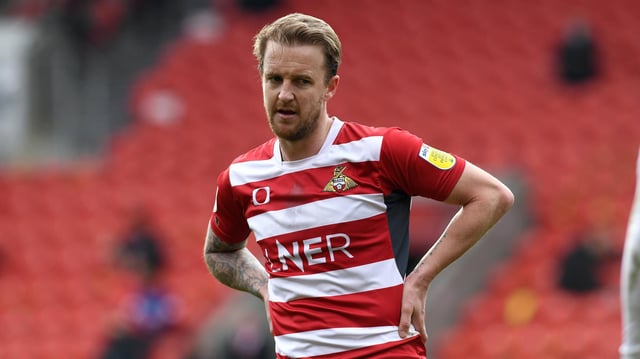 James Coppinger
"It's incredible to see Copps doing what he's doing," Butler said.
"I've got to manage him. But at the same time, if he's fit I want him to play.
"He is an important part of the team and he leads by example.
"The message is if you're playing well you'll keep your place.
"If he keeps delivering the ball into the box like that then I'll be a happy man.
"You know what you're going to get from Copps, he's a hard working, honest pro who gives everything he's got.
"You see the respect the lads give him. On the pitch, he's a leader as well and that's really important as well. He brings the younger lads in.
"Football doesn't always go the right way for you. When you have that calming influence on the pitch it really helps."
Butler stopped short of suggesting Coppinger should have featured more under previous boss Darren Moore but says he knows the size of the contribution he can make.
"It's not up to me to say really because that was the other manager's decision," he said.
"You see the way I feel about Copps wih the two team selections. I've played alongside him and I know what he can bring on the pitch.
"And off the pitch what he does is fantastic as well."
Only 20 other men in the history of English football have made 600 or more league appearances for one club.
The only players to have achieved the feat since 1990 are Ryan Giggs with Manchester United, Steve Fletcher with Bournemouth, Dean Lewington with MK Dons and John McDermott with Grimsby Town.
*