Andy Butler on his Rochdale trial ahead of Spotland return with Doncaster Rovers
Had things worked out differently, Andy Butler would have been listing today's opponents Rochdale as a former club.
Saturday, 1st May 2021, 6:00 am
Without a club in 2010 and recovering from injury, he went on trial at Spotland.
"It was after I left Huddersfield and I'd had operations on my feet," he told the Free Press.
"I used to travel to Rochdale with Josh Lillis, who was on loan from Scunthorpe at the time.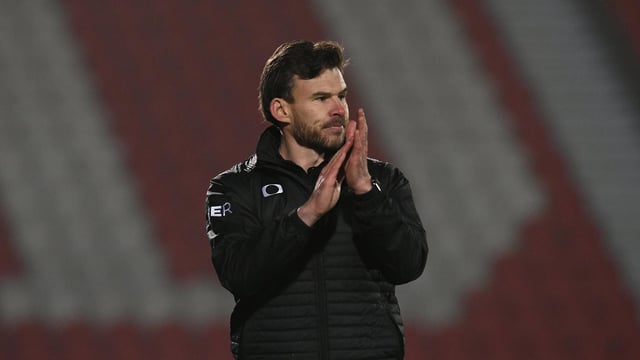 Andy Butler
"They said to me that if I got fit there would be a contract there for me.
"I got fit and there wasn't.
"I went to Walsall instead."
The following season, Butler came back to haunt Rochdale.
"We had an interesting 3-3 draw at their place which I think almost certainly relegated them and kept Walsall up," he said.
"We were 2-0 up with ten minutes to go, went to 3-2 down and then I scored a header to make it 3-3 which I think sent them down.
"I've got previous with them.
"It was nice to go back after they had said I wasn't good enough, to score a goal against them."
Though there is a playful twinkle in Butler's eye when he recalls his brushes with Rochdale in the past, he holds a great deal of respect for the Lancashire club and their boss Brian Barry-Murphy.
"It's always a tough place to go.," he said.
"They've always been close games between us and them, especially at their place.
"It's one of the old school grounds. They've got a fantastic manager and they're a great club, a down to earth club.
"The players will give everything they've got to try to survive. At the same time I demand from my players that they give everything.
"They've been entertaining throughout the season. They've had some very good results and scored a lot of goals.
"It's about what we do. They play good football but so do we."
Butler finds himself in the position where he could again play a role in a significant day in Dale's history.
Anything less than a win this afternoon will see Rochdale relegated to League Two.
They currently sit four points shy of safety with only two games left to play.
READ MORE
*