'A really intelligent player' - Sean O'Driscoll pays tribute to James Coppinger
They are two figures that will be intertwined within the storybooks of one of the most successful periods in Doncaster Rovers' history.
Sunday, 16th May 2021, 12:00 pm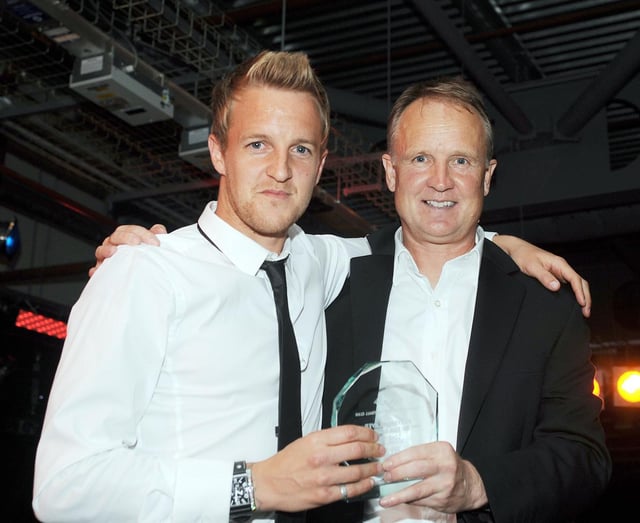 James Coppinger and Sean O'Driscoll
A manager who had a steadfast belief in football being played in a certain way by intelligent individuals who could figure out problems on the pitch themselves.
And a versatile, tricky player who fit the bill perfectly and helped drive the team to some of its biggest successes.
Sean O'Driscoll and James Coppinger go hand in hand when talking about Rovers' rise in the second half of the 00s.
Speaking to O'Driscoll about Coppinger was a must. And it did not take many questions to get the former Rovers boss discussing his time with the forward.
So we will leave it to O'Driscoll himself.
"James had already found his way when I came in," he told the Free Press.
"I hadn't know some of the things which have come out since about his trials and tribulations in trying to be the best player he can be and how that has stood him in good stead now.
"I'd watched him a couple of times and I couldn't understand why a lad from Newcastle was all the way down in Exeter. There are so many clubs in between so why hadn't another club taken him nearer home.
"He was always somebody that I just knew about and I'd always liked as a player.
"When we got the chance to work with him he was far better than I ever thought he was.
"Seeing the things he would do in training.
"He was one that maybe took a bit of convincing that he would be given the opportunity to have a say and an opinion and it wasn't going to shouted down.
"Training was all about can you solve the problem and think about what you're trying to do.
"Initially I think he was a bit sceptical but he flourished with that as the season progressed and just became a player who you could play anywhere.
"He was someone who could create goals, score goals and was prepared to put a shift in for the team as well.
"If you enough get talented players who can do that then you've got half a chance.
"He will end up doing something in his life where he will be helping other people and he will be really good at it.
"He's got a really good feel and insight into what makes people tick and how you get the best out of people.
"Hopefully he'll go on and do something where he will be just as big a success as he has been in football.
"People assume certain things about him because he's been able to play to 40 but what he is is intelligent.
"Players that play that long don't just play because they're fit. The amount of games you have to play, you do so because of your intelligence.
"I think people have maybe missed out on that, that he is a really intelligent player.
"Maybe that comes with experiences you have or maybe it's overlooked in youth football where it's all about what people see.
"I knew of him but I didn't know his story or his experiences with youth football. I've seen quite a lot about him since. I know more about him than I did then.
"That intelligence stands him in good stead I think."
*