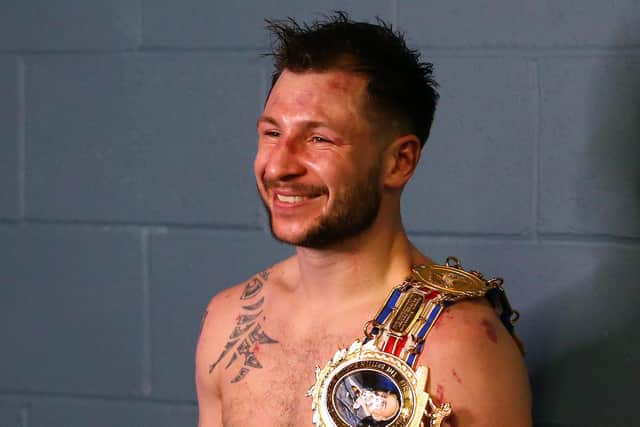 Maxi Hughes celebrates after winning the British title. Photo: Getty Images
That is the verdict of Hughes' manager Stefy Bull after the Rossington fighter stopped Paul Hyland Jnr to claim the vacant British crown last weekend.
It capped off a stunning seven months for the 31-year-old, who beat world ranked Jono Carroll in August, sparking his run.
"Maxi is a real Cinderella Man," Bull said.
"He's only ever been beaten by top kids but he's kept going, dealt with what has been thrown at him and he's earned his rewards at this stage of his career.
"He's been the right place at the right time over the last year but he's always been ready to go at short notice.
"Now I want to see him rewarded. I'd love to get him a run of fights on TV earning good money. There are big opportunities out there, which will come, but I want him to get what he's due."
*