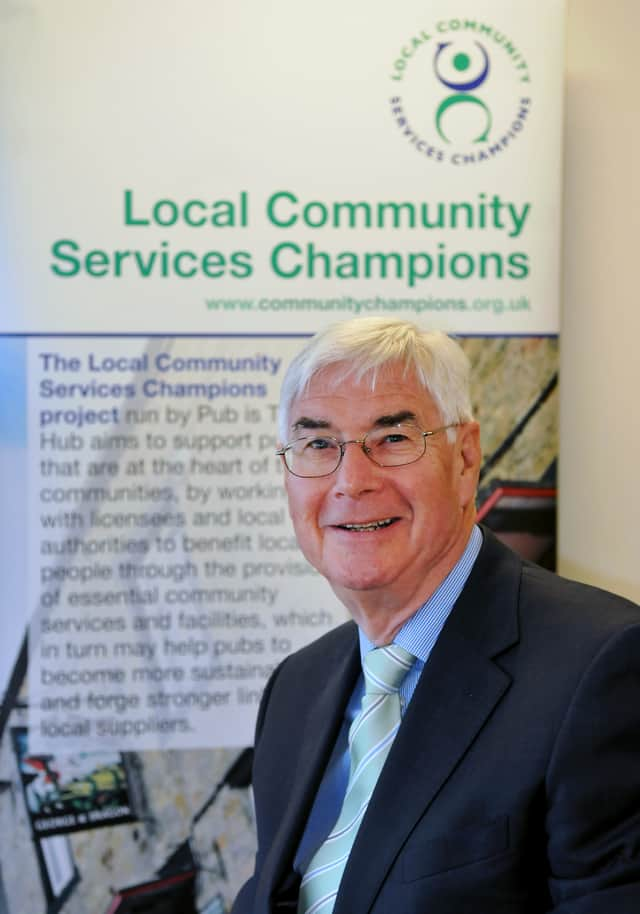 A surveyor who founded the not-for-profit organisation, Pub is The Hub, has been named as one of the most influential surveyors of the past 150 years after helping to reinvigorate hundreds of rural communities by saving, or diversifying their local pub with vital services.
The Royal Institution of Chartered Surveyors has honoured John Longden, FRICS, the chief executive of Pub is The Hub, within an initiative known as Pride in the Profession.
As part of its 150 anniversary year, it highlights the the most influential surveyors from over the last 150 years who have had a significant and positive impact on society.
John qualified as a chartered surveyor in 1972. He specialised in managing a wide range of licensed property including pubs and hotels.
In 2001 he launched the Pub is the Hub initiative. As chief executive, John's role is to advise communities on how to save their pub and shows struggling publicans how to boost business.
This might include advice on how to fight planning applications for change of use, or how to raise money to jointly purchase a pub. For others, it can include advising on diversifying the services on offer within the pub itself. Some of the pubs advised by John now offer post office or internet services, tea room, shop and pharmacy services, to help reinvigorate their villages.
John also lobbies government on behalf of hundreds of small business owners operating licensed properties, as an advisor to many trade organisations and initiatives as well as directly through his belief that rural pub businesses are often the 'last business standing' in many fragile rural infrastructures. He is a frequent advisor regarding policy issues around community ownership of rural pubs.
Pub is the Hub has grown from being a one-man-band to a national organisation with a growing team of largely voluntary, field-based advisors and supporters. Over 800 projects have been completed nationwide.
In 2013 when regional public funding began to deplete, John started building a 'Community Services Fund' whereby pubs can apply for small grants to provide impetus to their projects. Since its introduction it has contributed over £200k to over 100 projects, benefitting thousands of people.
John's contribution to rural communities was recognised when he received an OBE in 2014 for his voluntary services to Rural Communities in the UK.
Sean Tompkins, CEO, RICS said: "Our Pride in the Profession initiative is about celebrating the remarkable contribution surveyors have had, and continue to have on society. John Longden's work to save hundreds of pubs from closure and help reinvigorate communities by diversifying the services pubs offer, stand him out as a great surveyor worthy of recognition."
Other UK-based surveyors recognised in the RICS's Pride in the Profession campaign include Antonia Belcher, founding partner of MHBC building consultancy who has been highlighted as a champion for LGBTQ issues in the surveying industry. The late John Wornham Penfold who was a founding member of the RICS was honoured after designing the much-loved Victorian Penfold post box. The admiration of Penfold's post-box design was later characterised in the well-known Danger Mouse cartoon series, after the crime-fighter's side-kick was named 'Penfold', as the duo's hide-out was a letter box.
To nominate an influential surveyor for RICS's 'Pride in the Profession' campaign, or for more information on all the surveyors who have been recognised so far in the Pride in the Profession campaign visit www.rics.org/150