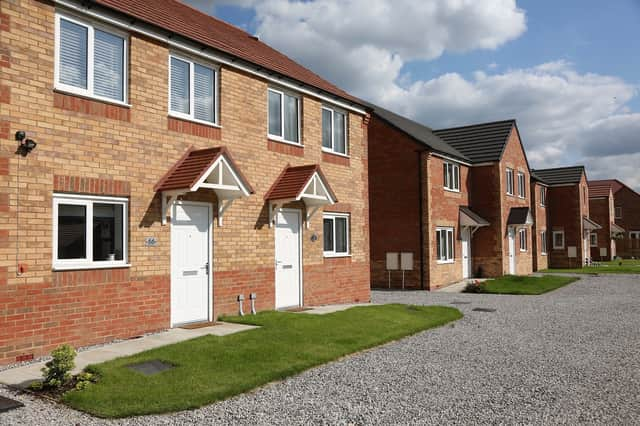 A community focus by a Yorkshire-based house builder earned them the accolade of most sustainable business in the UK in a recent awards ceremony.
Sheffield-based low cost house builder MJ Gleeson received the title at the National PLC Awards ceremony. All businesses in the UK are eligible to be nominated including Virgin, John Lewis, BT and Tesco. Suitable candidates are selected and a voting panel decides the winner.
Gleeson builds low cost homes for people on low incomes in areas of industrial decline and social and economic deprivation. The company aims to help young people out of housing poverty and the rent trap, in to home ownership.
Around 92 per cent of Gleeson customers are first time buyers, 76 per cent are under the age of 35 and 50 per cent are single people split equally by gender. Last year Gleeson sold 1,000 houses and 60 of them went to people under the age of 21.
The judges liked the way that Gleeson work with and in communities and particularly liked their Community Matters programme including their innovative YourWatch project, a social platform that substitutes for Neighbourhood Watch in socially challenging areas where no one dare act as co-ordinator.
The judges were also taken with Gleeson's use of sustainable materials such as environmentally friendly gravel on drives and their commitment to the Living Wage.
Gleeson Chief Executive Jolyon Harrison said "We had no idea that we had been nominated for the award so it came as a very pleasant surprise; we are recognised as being an ethical business so winning the national sustainability award against the biggest companies in the UK is another welcome endorsement of our business model."