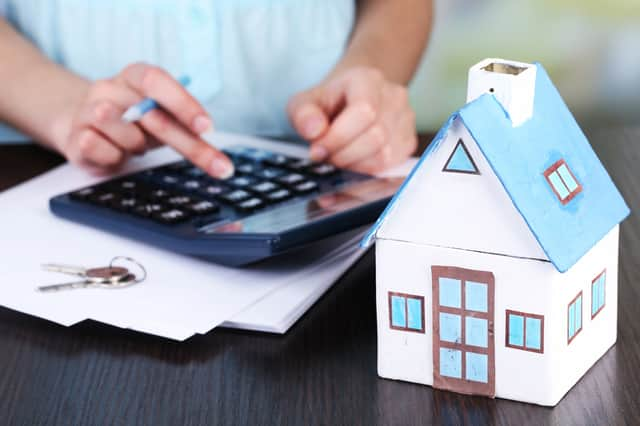 If you are retired, or plan to retire in the not-so-distant future, you may be considering ways to wind down and streamline your financial commitments, so you can enjoy the retirement you deserve.
A great way to limit your financial outgoings or bolster your bank balance is to utilise your property. Your home is likely to be the biggest asset you own, so options like downsizing, renting out a room or garage, or releasing equity are great ways to limit your commitments financially.
To help, property expert and CEO of We Buy Any Home, Elliot Castle, reveals three ways you can use your home to have a stress-free retirement.
"Many people find themselves facing retirement in houses that are too large, often because the children they once lived with have moved on. If you're an 'empty-nester' and prepared to move to a smaller space, downsizing could put you in a very comfortable financial position – especially if you have owned your home for a long period of time, as it is likely to be worth a lot more than it was when you first bought it.
Downsizing could also provide you with the opportunity to live somewhere that caters better for your needs now and in the future. Apart from a smaller home, you could consider other housing options, such as a bungalow, a retirement property, or perhaps even somewhere abroad.
Moving home can be a costly and lengthy experience. So, before committing to a sale, homeowners need to spend time working out exactly how much money they want to walk away with from the transaction, factoring in associated costs such as estate agent's fees, legal costs, and stamp duty, and consider the amount of time they are able to hold out for a sale.
If you find yourself in a situation where you need to downsize your property quickly, you may opt to sell through a private home-buying company such as 'We Buy Any Home' (webuyanyhome.com). We provide you with an initial offer within 24 hours of contact - enabling completion on a house sale in as little as seven days, so that you can start enjoying your retirement as soon as possible."
"If selling your family home isn't an option, or something you're prepared to do, you could consider renting out a room or a part of your home. This option is particularly appealing for homeowners with larger houses, or who live in cities where the renting demographic is very high.
Understandably, allowing a stranger into your home can be a daunting prospect, but it can also be a quick and sustainable way to generate some additional income. Whoever you consider accommodating is entirely up to you, and you are well within your rights to request background and credit checks to help make up your mind.
If you do decide to let out part of your home, you will become a resident landlord, which makes you eligible to enrol in the Government's 'Rent a Room Scheme'. By letting out furnished accommodation in your home, this scheme will allow you to earn a threshold of up to £7,500 per year - tax-free!"
"Equity release schemes allow you to access your property's value for more cash in retirement, by tapping into the wealth you've accumulated in your property without the hassle of having to move.
There are two main types of equity release: lifetime mortgage and home reversion:
With a 'Lifetime Mortgage' you can borrow a proportion of your home's value. Interest will be charged on the amount borrowed, but nothing will have to be paid back until you sell your home or pass on. However, the interest will be compounded over the period of the loan meaning your debt could potentially double over a decade.
With a 'Home Reversion' scheme you can sell a share of your property to the bank provider for less than the market value. You have the right to stay in your home for the rest of your life if you wish, but when you pass on or move out of the property it will be sold and the provider will get the same share of what your home sells for.
It's very important for homeowners to fully understand the pros and cons of the equity release process before making any set decisions, as a property will likely be the most valuable thing you'll ever own."