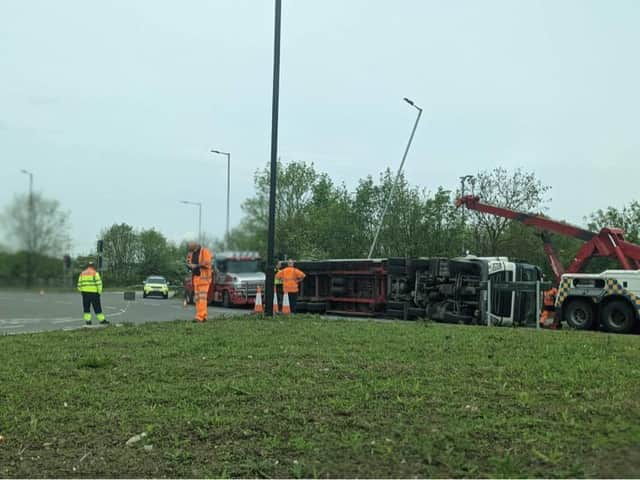 The overturned lorry
Highways England received a report that a HGV had overturned close to the M18 southbound slip road at junction one at 10.10am, blocking one lane on the roundabout.
South Yorkshire Police closed the roundabout to recover the vehicle and shed load.
Normal traffic is expected at some point this afternoon.
Local journalism is more vital than ever. Thanks to everyone who helps us ask the questions that matter by taking out a subscription or buying a paper. Liam Hoden, editor.