Picture shows dramatic crash on a Doncaster motorway which has caused traffic jams this morning
This is the shocking crash on a Doncaster motorway which has caused traffic jams Doncaster this morning.
Thursday, 11th March 2021, 12:27 pm
A collision involving a lorry on the motorway happened earlier this morning. The incident occurred between junction 36 at Warmsworth and junction 35 at Wadworth, which is the junction with the M18. The driver was unhurt.
The motorway was initially fully closed, but is now partially open again, after the vehicle was moved on the hard shoulder.
The incident has been affecting the southbound traffic.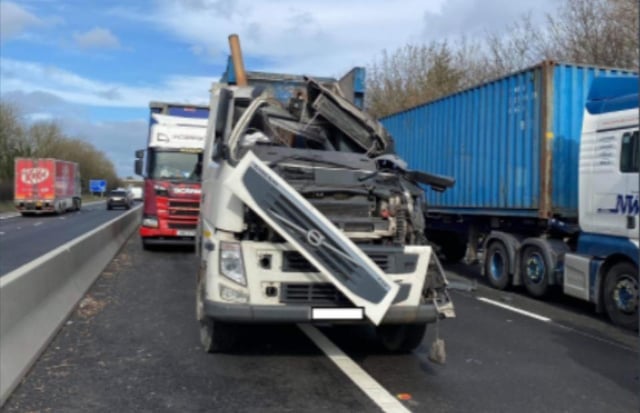 Crash on the A1M today which caused the carriageway to be closed earlier
A spokesman for Highways England said that "Thanks to modern technology in this Volvo truck the driver is unharmed. We are trying to get the road cleared as quickly as possible."
They added at spokesman 11.45am: "We are currently recording delays above the normal journey profile of around 45 minutes with traffic as far back as Junction 38, Redhouse and Skellow."
Lane one remains closed at the scene of the incident.
In these confusing and worrying times, local journalism is more vital than ever. Thanks to everyone who helps us ask the questions that matter by taking out a subscription or buying a paper. We stand together. Liam Hoden editor.