Delays on M180 after two lorries collide
This was the scene on the M180 this morning with delays on the road after a collision between two lorries.
Monday, 14th June 2021, 9:47 am
The incident happened on the eastbound carriageway on the motorway between junction four at Brigg and junction five at Barnetby Top.
Two lanes were closed as a results of the incident.
Highways England said they had problems moving one lorry from the carraigeway.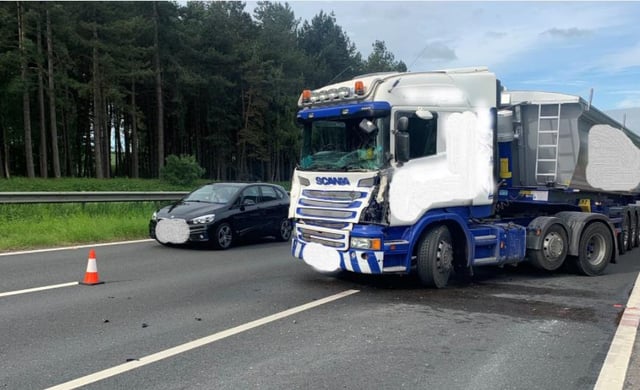 The collision on the M180
They said this morning there were delays of 50 minutes, and were hoping for the carriageway to be clear by 10.15am.