'Stainy Baths' dirty puddle pool photo causes stir in Doncaster village
A prankster who posted a sign above a huge dirty puddle and dubbed it 'Stainy Baths' has caused a stir in a Doncaster village.
Tuesday, 11th May 2021, 2:02 pm
The notice was pinned to a breezeblock wall in Stainforth above a massive puddle and read: "Stainy Baths – free entry, no bombing, no petting, no s****ing in the pool, no p***ing in the pool."
It is not known when the sign was posted above the puddle – or who it was put there by.
And it is understood the notice – posted in Stonyford Drive has since been removed.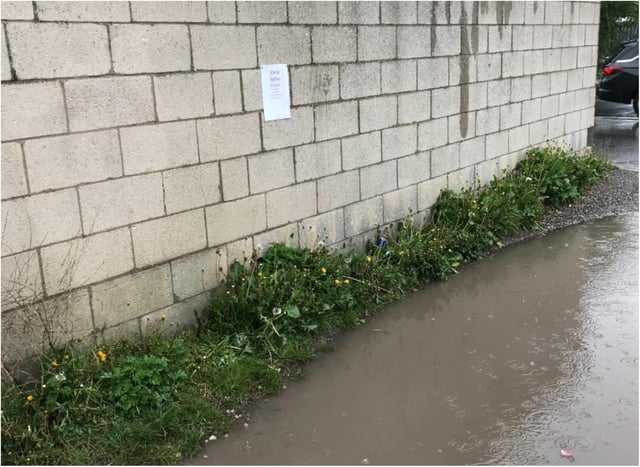 The huge dirty puddle was dubbed 'Stainy Baths' by a prankster.
The picture has been widely circulated in Stainforth – known by many locals as 'Stainy.'
While some have taken the joke in good spirits others were upset.
One said: "To be honest, it's in poor taste and not funny at all," while another wrote: "How childish. Stainforth gets enough stick as it is."
Another wrote: "Lighten up everyone, it's just a bit of a laugh and we all need that."