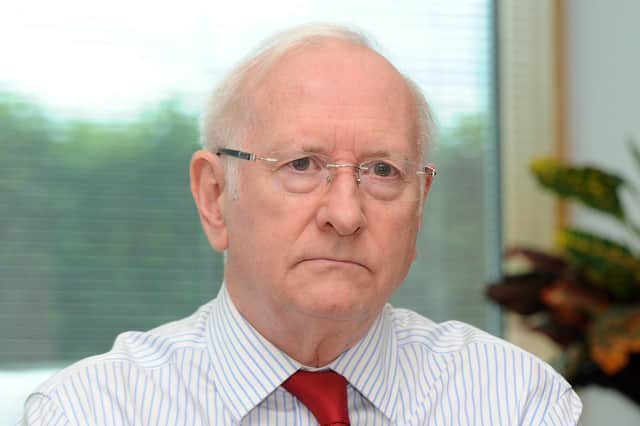 Police and Crime Commissioner, Dr Alan Billings
Dr Alan Billings has described the Highways England advert as 'insensitive' and 'provocative' in light of current concerns around smart motorways, with campaigners calling for them to be scrapped on safety grounds.
Claire Mercer, whose husband Jason, 44, was killed on a stretch of the M1 smart motorway near Sheffield in 2019 is campaigning for Highways England to be prosecuted for corporate manslaughter for bringing in smart motorways, which do not have a hard shoulder to ease traffic congestion.
Coroner David Urpeth recently ruled that the lack of a hard shoulder had contributed to Mr Mercer's death after he was hit by a lorry when he stopped to exchange details with another driver after a minor collision.
Dr Billings has been vocal in his objection to smart motorways.
In response to the new safety advert, which uses cartoon characters, music and humour to encourage drivers to 'go left, get safe, get help' Dr Billings, said: "I regard this as at best insensitive and at worst quite provocative in the present circumstances.
"In South Yorkshire two coroners have raised serious questions about motorway safety and we have families still grieving from the death of loved ones on a stretch of so-called 'smart' motorway on the M1. One of those who has lost a loved one, the local MPs and myself all regard the all lane running motorways as inherently unsafe.
"In these circumstances I find it quite extraordinary that Highways England would launch this campaign.
"In the meantime I repeat my own conviction that all lane running motorways have sacrificed safety for other considerations and have built dangers in to the motorways rather than designing them out. And I believe that the timing of this campaign is further evidence that Highways England is not listening to what we in South Yorkshire are saying. I urge them to think again."
Mike Wilson, Highways England's Chief Highway Engineer, said: "We are determined to do all we can to make our roads as safe as possible and although the tone of the campaign is light-hearted, it is designed to deliver life-saving information in an accessible and memorable way and to keep people safe."