Postwoman's anger after Doncaster store 'gave address' to convict to deliver lost keys
An angry postwoman has blasted a Doncaster store – after staff reportedly gave out her address details to a convicted thief so he could return her lost keys.
Thursday, 10th June 2021, 12:56 pm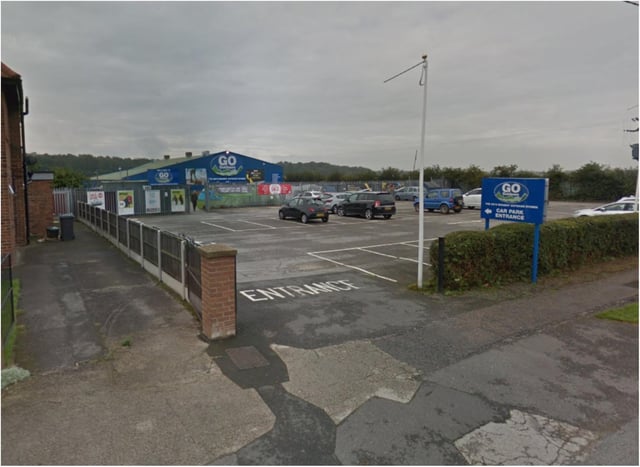 Go Outdoors has denied accusations it gave out a customer's address to a convicted criminal.
Postie Dawn Swann has now had to change the locks on her house and says she has been left feeling afraid after she says Doncaster camping store Go Outdoors gave out her address to the man who found the keys and who has served time in prison for a number of criminal offences, including theft and violence.
She was stunned when she returned from work to find the keys pushed through her letterbox along with a note from the man who had found them and explaining that Go Outdoors, based in Littleworth Lane, had reportedly given out her home address.
She said: "I don't have any issues with the man who found them, but my details shouldn't be being given out to anyone, no matter who they are or what they have done.
"It's a clear data breach and I'm not happy with how they have handled this.
"The more I think about it, the more worried it has made me."
Dawn was out on her rounds in Granby Crescent on May 12 last month when she realised she had lost her house keys – including a Go Outdoors discount card key fob.
They were then found by a man who has served jail time for a number of offences and who was reportedly given Dawn's home address after calling the store to report the lost keys.
The Free Press has been made aware of the man's identity but we have chosen not to name him.
She said: "I've been going round in circles with Go Outdoors trying to get answers on how something like this can be allowed to happen.
"The man who found the keys told me he knew the manager well and that's why they gave the address. I'm not knocking him, it seems like he acted in good faith but I've since found out his criminal record and it has worried me. It has made me anxious about being in my own house."
Dawn said she has made repeated calls to the store and head office and has sent numerous emails asking for an explanation – but without success, only being told the matter is under investigation.
She added: "I want an apology and explanation on why my home address was given out to someone in possession of my keys."
Dawn has spent more than £200 changing the locks and added: "I've worked in customer service and I know that people should be told not to give out personal details.
"There are serious implications here and it has caused me a lot of stress. I don't really care about his background, at the end of the day, people's addresses shouldn't be given out to anyone.
"There's lots of reasons that people's details shouldn't be given out, especially when someone has a set of keys to their house."
A spokesman for Go Outdoors said: "We have all the appropriate procedures in place to ensure compliance with data protection legislation and our retail colleagues receive training on this.
"We would never knowingly share personal customer details of this nature to anyone who wasn't the account holder."