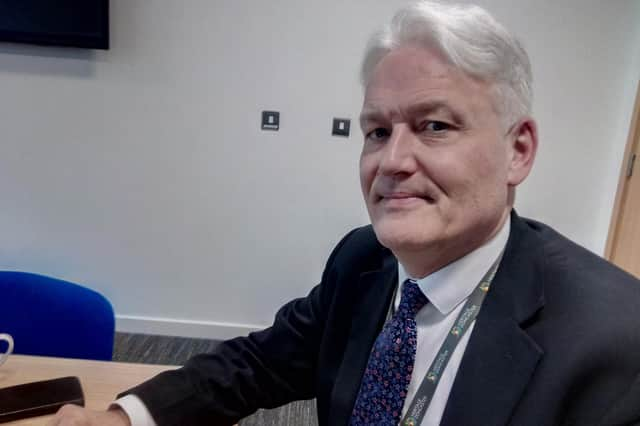 Damian Allen, Director of People for Doncaster Council
Speaking to the Local Democracy Reporting Service, both chief executive Damian Allen and elected mayor Ros Jones revealed that the council is down around £15 million in just over a month.
Mr Allen welcomed the Government cash for business and Covid-19 related costs but said the money 'goes in and comes straight' and said they hadn't helped with the day-to-day cash flow situation.
He also said senior officials in Government 'did not understand' how much income is relied on, such as council tax which has slowed up.
Councillors agreed a medium-term financial plan back in March 5 which set out a savings plan of £17.7 million by 2023.
But Mayor Jones said at current projections, the council will not meet its savings targets and called on Government to 'step up' and 'fully cover the cost of Covid-19.
"We had the medium-term financial plan in place moving forward just before the pandemic and within five weeks were at a £15 million deficit," chief executive Damian Allen said.
"Government will likely point to the £18.7 million provided - don't get me wrong this is very welcome but they are for Covid-19 related costs and it doesn't tot up the council's coffers.
"We're expecting another tranche of funding from Government but it's not indicated what that amount is likely to be and that is solely to deal with infection prevention and control within care homes.
"All that money gets passported out - not to mention the various support schemes of around £48 million so far for business.
"The challenge is the Government perceives what it gives out but doesn't help with day-to-day cash flow and not recognising there are challenges with income from council tax because we've given deferrals.
"The reality is (Government) doesn't understand the local government packages and the amount of the budget that is dependent on income that's now been lost."