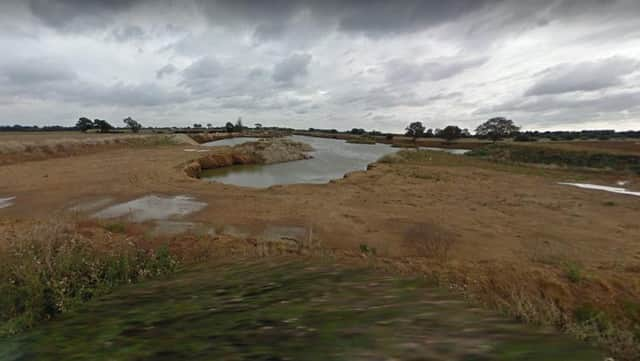 The private lake which the owner has been forced to fence off after it was taken over by illegal lockdown parties
The land off Gatewood Lane in Hatfield Woodhouse, which is owned by a resident of Scunthorpe, notified Doncaster Council for a change of use application to formally declare the area would be used as a private angling spot for himself and friends.
The land owner said that he had put up fencing around the site to make it more secure following a number of incidents – including one where he was assaulted and had his nose broken.
The applicant said during the pandemic when schools, colleges were closed and people on furlough, crowds of thirty or more people were gathering at the lake on a regular basis, sometimes daily during the hot summer.
He also added that people were seen swimming in the lake while intoxicated.
People gathered on the site 'were parking anti-socially, blocking gates, roads and drives' which resulted in farmers not being able to access sites with their vehicles and machinery.
The owner said: "When at the lake, they were drinking/partying and there were lots of laughing gas/nitrous oxide cylinders left behind. When they left, they always left behind lots of rubbish which had to be cleared away.
"They were even managing to get the occasional car down there somehow. They were also swimming in the lake, while intoxicated, which brings serious safety concerns with it.
"To try and prevent this happening again, I have fenced the lake off at considerable cost. While the site is now fully enclosed and fenced, the fence is not a height or standard that it will keep everyone out.
"If someone is determined to gain access regardless of it being private land and there being signs saying as much, then they will.
"It might be worth me mentioning here that on one occasion, I witnessed an assault taking place at the lake, where two young females were assaulting another young female.
"I tried to intervene to prevent the attack and was subsequently assaulted myself by the females initially, and then by two passing males who assumed I was attacking the young females. I had my nose broken and sustained a black eye.
"The police were called and involved. I believe this wasn't the only time the police were called to gatherings down there."
READ MORE
*