Work finally gets under way on new restaurant to transform Doncaster park
Work has finally started on a new cafe and restaurant plan aimed at transforming a popular Doncaster park.
Tuesday, 16th March 2021, 9:57 am
Updated
Tuesday, 16th March 2021, 10:03 am
Plans have been in the pipeline for a number of years to replace the cafe in Sandall Park with a brand new, modern state of the art building overlooking the park's lake.
Now a spokesman for Friends of Sandall Park, the volunteer organisation that looks after the park, has announced that work has started.
Posting on Facebook, a FOSP spokesman said: "Great news! The first stage of the café development is taking place.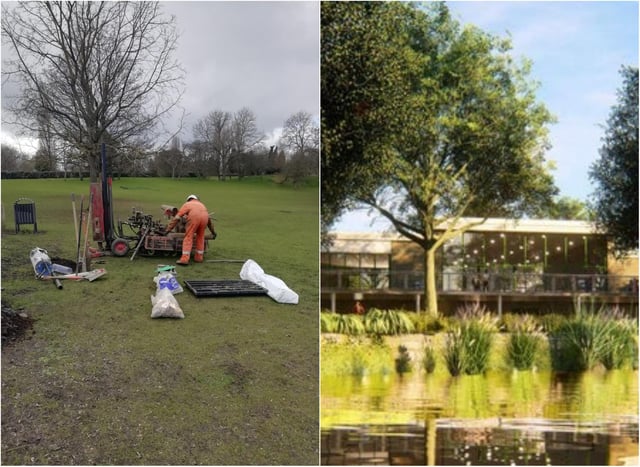 Work has started on plans to replace Sandall Park cafe.
"An in-depth survey of the ground is being conducted by architects. Exciting news indeed."
The plan was finally given the go-ahead by Doncaster Council last February.
Under the scheme, the current cafe – which is closed due to coronavirus restrictions – will be demolished and replace with a brand new and modern building, forming a distinctive landmark in the popular park.