Stunning cherub cloud like old BT logo spotted in skies over Doncaster
A stunning cloud formation appearing to show a cherub playing a pipe and bearing a striking resemblance to the old British Telecom logo has been spotted in the skies above Doncaster.
Thursday, 17th June 2021, 11:51 am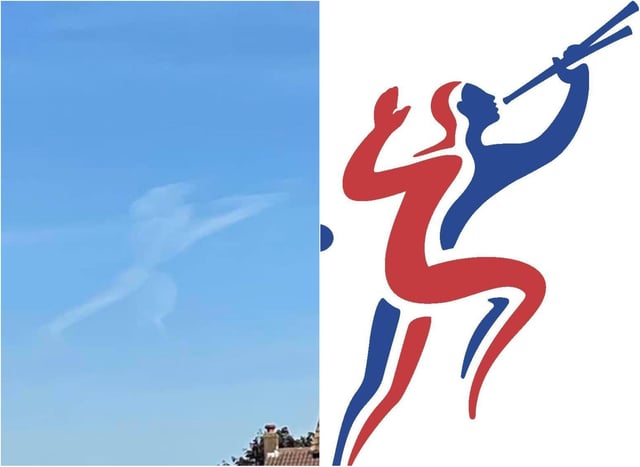 The cherub cloud, similar to the old BT logo, was spotted over Doncaster. (Photo: Jamie Linford).
Jamie Linford saw the distinctive cloud above Finningley on Tuesday.
Describing it as 'a cherub playing the flute in the sky,' he took the photo from Wroot Road over the Gatesbridge Park area at about 5.20pm.
The image shows the body of the cherub, its 'legs' danging below and an outstretched 'arm' playing a pipe.
The cloud bears a striking resemblance to the old blue and red piper logo used by British Telecom throughout the 90s.
The controversial rebrand, estimated at £50million, saw the character emblazoned across phone boxes and vans and on telephone bills for more than 12 years after its introduction, but was phased out in 2003.
Have you spotted an unusual cloud formation above Doncaster? Send us your pictures to [email protected]