On This Day: Ten years on from Doncaster Rovers' mascot sexy photos row
Ten years ago today, Doncaster Rovers made global headlines after the club's Donny Dog mascot was at the centre of a saucy photoshoot row.
Wednesday, 9th June 2021, 11:59 am
It was on June 9, 2011 that Tracy Chandler was given her job back at the Keepmoat Stadium following an episode that saw the club splashed across newspapers and TV channels across the world.
The storm erupted when Tracy, then of Armthorpe, was sacked from her voluntary job as the club's furry friend after getting her kit off in a Sunday newspaper in aid of the NSPCC.
She stripped off to her lingerie for the photo call for the Sunday Sport - and when the saucy snaps emerged, she was quickly shown the red card by the family friendly club.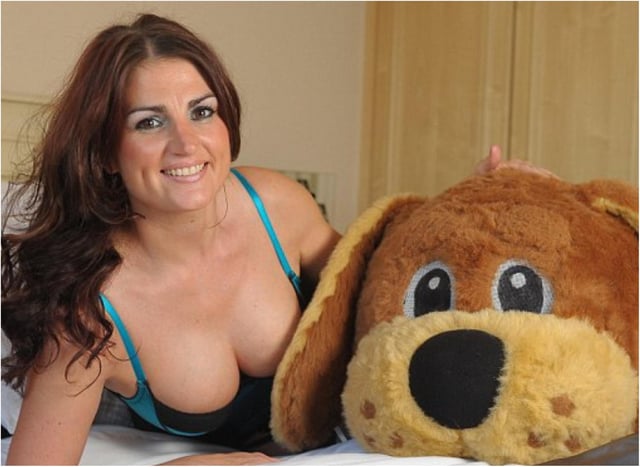 Tracy Chandler was sacked but then reinstated over the sexy photos row.
But as news of her sacking went around the globe, Rovers' then chairman John Ryan offered the mum her job back.
At the time she said: "John Ryan said it had all been a huge misunderstanding and the club were just concerned about being associated with a paper like the Sunday Sport.
"To be honest I was a bit naive because I didn't realise what that paper was like.
"At the end of the day though I was just doing something to make money for charity and the whole thing was blown out of proportion."
Tracy posed for the photos for the Sunday Sport
Tracy was overwhelmed by the support of fans, which included more than 1,000 people posting messages on her Facebook page.
She added: "I just couldn't believe how big the story was, it was even mentioned on news sites in America."
And it transpired the photoshoot was not the first time Tracy had posed for images in her lingerie. She had previously posed for pictures apparently taken in the team changing room.
The mobile hairdresser was reunited with her Donny Dog costume but stepped down from the role.
The story made worldwide headlines.
Mr Ryan said of Tracy's re-instatment: "Sacking her was a bit hasty. She is a good girl and I think everyone deserves a second chance."
And while Donny Dog remains as Doncaster Rovers' mascot, there is now another person inside the furry pet costume.