Grieving Doncaster mum's thanks as donations pour in after teen son's tragic death
A grieving Doncaster mum has thanked hundreds of people who helped raise nearly £5,000 following the tragic death of her teenage son.
Thursday, 6th May 2021, 12:00 pm
Fit and healthy Owen Redfern 18, died earlier this year after suffering a huge and unexpected seizure which caused heart failure.
In the wake of the tragedy, a fundraising campaign was set up to help his grieving mum Natalie Savage and younger sister Layla.
Despite Owen's death in February, a funeral has still not been able to be held while tests are carried out to determine the exact cause of death.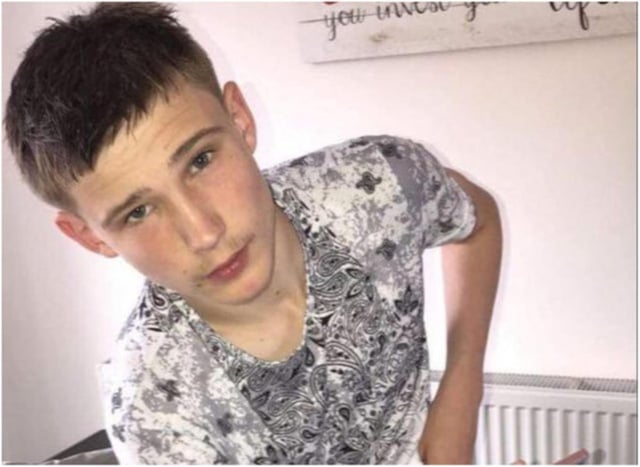 Doncaster teenager Owen Redfern.
Said Natalie: "Thank you to everyone that responded to Owen's JustGiving page.
"Layla and I spent time reading through all your kind and heartfelt messages. It was lovely knowing how many people were reaching out to us at this sad time - people we know, people we don't know and people who knew Owen.
"Thank you all from the bottom of our hearts for your loving kindness."
Medics fought for more than an hour to resuscitate Owen of Clay Lane but were unable to save him.
Said Natalie: "He has left a hole that will never be filled. He will always be loved and missed. We don't know how to live without him but he would want to see us happy in life so we will do our best to keep him proud of us."
"No family ever expects to lose their beloved son at such a young age, I certainly didn't. My blue-eyed baby boy lost his young life on February 26 to what looks like a huge seizure which caused his heart to fail.
"Seeing how the death of my Owen has touched all your hearts, for him and for us, has not only comforted us, but it has made me realise he was not just mine to love, but he was deeply loved by so many. We reach out to you all this day in the hope you will want to help us make sure our little soldier gets the send-off he truly deserves."
She added: "Owen was a young man with huge faith. We also feel that it is important to have a memorial place where his sisters and all his friends can go to sit with him in thought or be together to remember the good times."