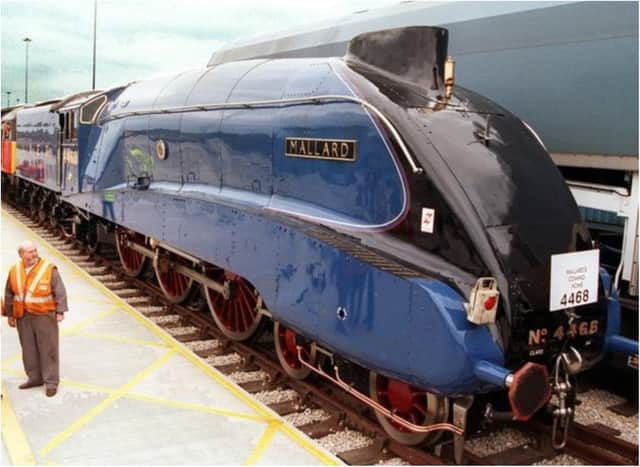 Record breaking Doncaster steam loco Mallard.
Gordon Samuel Fletcher, who was known during his younger and policing days as Ginger Fletcher, died on January 10 at the age of 92.
A retired police superintendent, his father was one of the drivers of the famed Doncaster-built loco which was the fastest steam locomotive ever.
An obituary said: "A loving husband to the late Noreen, and a much loved father to Lynn, John, and the late Steven.
"A grandfather and great-grandfather, he had a generosity of spirit, a ready smile, and a bountiful heart.
"A true Doncastrian, and loved always."
His body has been donated to medical science.
Built in Doncaster in 1938, Mallard hit a speed of 126mph on July 3, 1938, a steam loco record which stands to this day.