Fairness forum hopes to shed a light on diversity in Doncaster
The Doncaster Inclusion and Fairness Forum is run by two passionate women who want to see different communities across the town supported.
Thursday, 11th March 2021, 9:42 am
Dolly Agoro and Akeela Mohammed are chair and co chair of The Doncaster Inclusion and Fairness Forum.
Their aim is to give people from all backgrounds a voice in every space.
"We want to empower communities where the trust has been lost," said Dolly.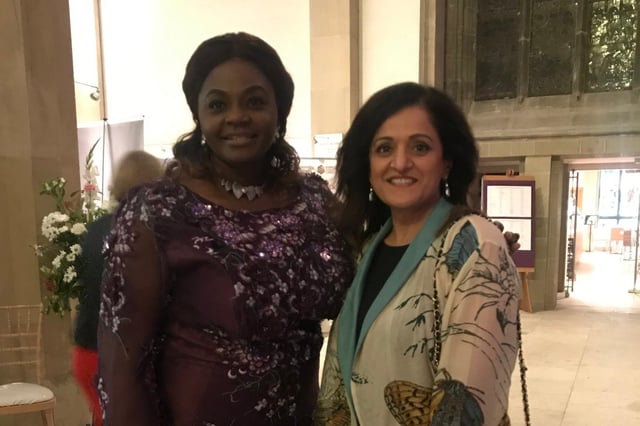 Dolly Agoro and Akeela Mohammed.
"It's our job to assist and be a voice."
The advisory board acts as an inbetween when individuals don't feel like they can speak up against large companies or institutions.
They are open to all communities from BAME to LGBTQIA+, young, old or religious.
The forum managed to get a range of Doncaster groups, businesses and companies to sign up to their inclusion policy.
This was aimed to educate and engage those involved with issues of race, sexuality and diversity.
Akeela, said: "When we wrote the advice for groups to take we went to mosques, budwarahs, and sought advice from as many communities as we could.
"We asked them what they wanted to see, what issues are important to them."
Some of the businesses who took on the inclusion policy include: St Leger Homes, The Keep Moat and Club Doncaster.
Sadly due to Covid-19 the forum has been held back in what it wishes to accomplish.
But in the future they want to host job fairs, in person meetings and
The forum is held twice a month and is open to anybody who wants to join to discuss diversity.
Due to Covid-19 it is currently being hosted on Zoom, you can find out how to attend here.
In these confusing and worrying times, local journalism is more vital than ever. Thanks to everyone who helps us ask the questions that matter by taking out a subscription or buying a paper. We stand together. Liam Hoden, editor.