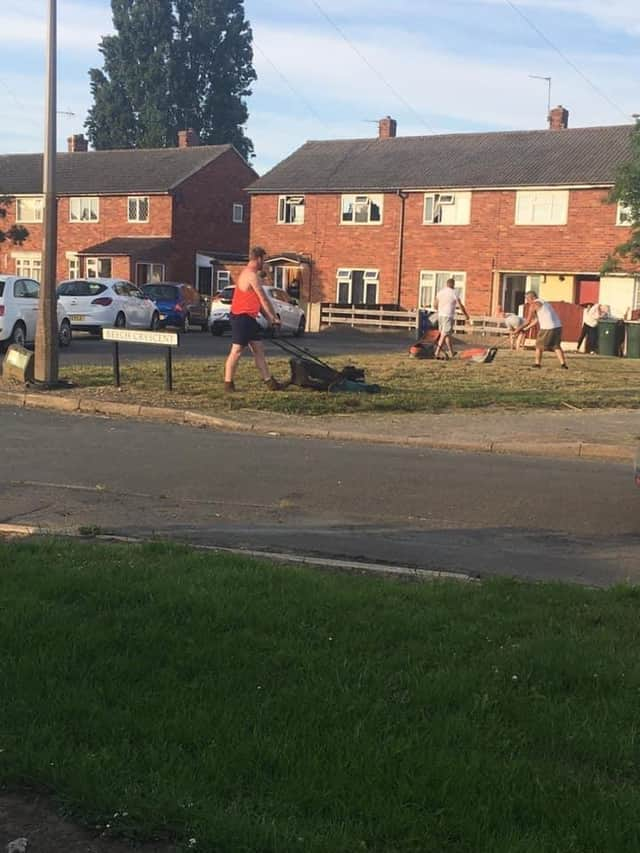 The residents took matters into their own hands and united to cut the grass verge on Beech Crescent which had become overgrown during lockdown
The residents decided to fire up their lawnmowers and cut the overgrown grass verge near Beech Crescent, in Stainforth, after Doncaster Council suspended the service during the lockdown.
The grass had reportedly grown around two feet high and had become an eyesore for those living on the street – and with the council occupied with other priority work, a group of around six residents decided to roll up their sleeves and help out.
Craig Taylor, who has lived nearby with his partner and seven-year-old son for around four years, was among the small group of residents who spent over two hours tending to the verge on Tuesday, June 16.
He said: "There were two men over the road and I'd seen them struggling so I just thought I'd go over and give them a hand. I do work outside my home every week anyway and the bloke across the road from me does his every week as well.
"I always like to keep it looking nice and tidy and I think they realised that nobody would be coming out to do it so they stepped up, made a stand, and started doing it themselves.
"It just tidies up the street, when the grass is nearly two feet high it just doesn't look very nice but if people start to much in it makes it look much better."
Last month it was revealed that Doncaster Council had received a number of complaints about the length of grass across the town.
Ordinarily, the authority aims to cut grass 13 times between April and mid-November but the lockdown disrupted those plans and grass cutting was put on hold as council staff were redeployed to assist in fighting the coronavirus pandemic by carrying out critical, priority work.
Grass cutting has, however, restarted in some parts of Doncaster with work still being carried out on a rota and priority basis.
The council is responsible for cutting grass on highways, verges, public open spaces, some schools, parks and memorial gardens.