Doncaster businessman Lord Kirkham honoured in the Queen's birthday honours
Lord Kirkham is among those honoured in the Queen's birthday honours, announced today.
Friday, 11th June 2021, 10:30 pm
He has been named in the list, promoted to a Knighthood of the Royal Victorian Order (KCVO) in recogition of work he has done with the Duke of Edinburgh Award scheme.
He was knighted in the 1996 New Year Honours list for charitable services to the Duke of Edinburgh's Award and the Animal Health Trust; was appointed a life peer as Baron Kirkham, of Old Cantley in the county of South Yorkshire, in 1999; and awarded the CVO (Commander of the Royal Victorian Order) in the Birthday Honours list 2001.
The new honour represents a promotion within the honoours system.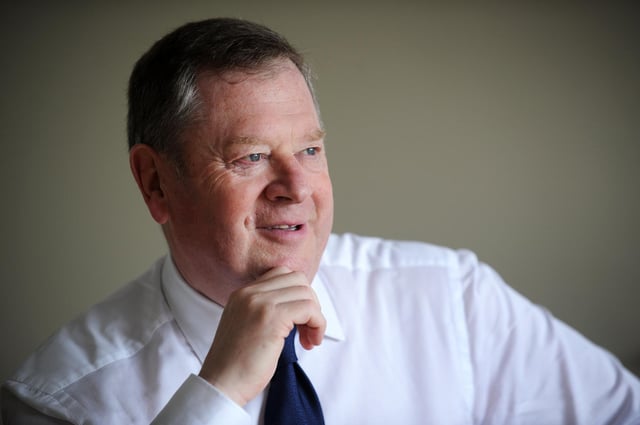 Lord Kirkham, pictured at Adwick Le street, Doncaster....8th May 2012 Picture by Simon Hulme
Lord Kirkham said: "I am hugely honoured and thrilled to have been promoted to a Knighthood of the Royal Victorian Order (KCVO) in the Queen's Birthday Honours list announced today.
"This is a particularly special award as it is in the personal gift of Her Majesty The Queen, and I have cherished my membership of the Order as a Commander (CVO) since 2001
"I am advised that today's award has been made in recognition of my contribution to the Duke of Edinburgh's Award, which I was delighted to serve in various capacities for 30 years, including almost 15 years in a unique post involving both the DofE Award International and the UK Award, and more recently over a decade as Chair of Trustees of the UK Award.
"During these years I was privileged to spend much time in the company of HRH Prince Philip, Duke of Edinburgh, as the very hands-on Founder and Patron of the Award. Among his many achievements, remembered when marking the 100th anniversary of his birth yesterday, surely none was greater than the creation of this Award, which has transformed the lives of many millions of young people, particularly those from less privileged backgrounds, in the UK and around the world.
"It has been the greatest privilege of my own life to help young people overcome disadvantages and enjoy fuller and more fulfilled lives by building their resilience, self-confidence and teamworking capabilities through the Duke of Edinburgh's Award and Outward Bound. Both owed their existence to Prince Philip and I am very proud to accept this honour in his memory."
Lord Kirkham, who was born and has lived all his life near Doncaster, founded in 1969 the Northern Upholstery business that later became DFS Furniture, and was executive chairman of DFS until he sold the company in 2010. He was chair of the trustees of the Duke of Edinburgh's Award for 10 years until his retirement in July 2020, and remains deputy patron of the Outward Bound Trust.
The adopted son of a miner, he did not get the O levels he needed to join the RAF as a young man, and went on to build up his successful company.
He floated the business in 1993 before taking it private again in 2004, and has said in the past he has "lots of interests and commitments" including charity work and building up his art collection.
In these confusing and worrying times, local journalism is more vital than ever. Thanks to everyone who helps us ask the questions that matter by taking out a subscription or buying a paper. We stand together. Liam Hoden, editor.