Charity known for their flood efforts in Doncaster welcomes a new chair
A charity who is widely known for its efforts helping flood victims in Doncaster announced new chair to take over.
Monday, 12th April 2021, 9:25 am
Professor Chris Booth-Mayblin, the current Chair of Sheffield Mencap and Gateway and former Dean of the Sheffield Business School and Pro Vice Chancellor at Sheffield Hallam University, has been appointed as the next Chair of South Yorkshire's Community Foundation (SYCF), one of the largest charities in the region.
She takes up the position at the forthcoming AGM, replacing James Newman OBE, who will be standing down after 5 years as Chair and a Trustee.
SYCF helps to support and build strong resilient communities across the region.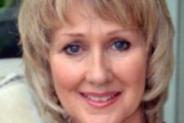 New chair appointed at South Yorkshire's Community Foundation
It provides community groups with grant funding through its many donors, to help people facing hardship and disadvantage alongside those working to improve the communities they live in.SYCF connects people, who care about South Yorkshire and want to invest in supporting the Foundation to build stronger and healthier communities.
The Foundation's activities are well known for their importance and impact through a diverse range of projects across the whole of South Yorkshire.Recent successful projects have included its distribution of over £1.2m through the 2019 Flood Appeal and £1.5m of Covid-19 support funds across South Yorkshire.
James, who is retiring from SYCF to concentrate on his recent appointment as the new Chair of the Hull and East Yorkshire Local Enterprise Partnership, said: "I have known Chris Booth-Mayblin
for almost twenty years an she is an excellent choice to take on this leadership role in such an important and influential charity in South Yorkshire. I am confident that she will make sure that the
wonderful work done by the charity continues and expands in the future.
"I look forward to maintaining my connection with SYCF by continuing to represent it as a Director of Key Fund."
Chris Booth said: ''I am delighted to have been appointed to chair the Trustees of SYCF, which is celebrating its 35 th year of operation this year.
"Its reputation for being a caring organisation and supporting the local communities of South Yorkshire is well established and I look forward to working with my fellow Trustees, Executive team and other partners, donors and patrons who collaborate to continue this most important work.''
Ruth Willis, CEO of SYCF said: "We are so happy that Chris is to be our new Chair and the Board of Trustees, the staff team and myself are very much looking forward to working with her."She is well known throughout Yorkshire and the north in university, charity and social circles, which will help the Foundation to continue to grow and attract funding for its activities.
"Chris also brings a breadth of leadership experience and insights from her work with both local and national charities, which will be invaluable to the Foundation.''
In these confusing and worrying times, local journalism is more vital than ever. Thanks to everyone who helps us ask the questions that matter by taking out a subscription or buying a paper. We stand together. Liam Hoden, editor.