Charity expands their work safeguarding young people in Doncaster from the dangers of gambling
Gambling can be dangerous and harmful especially for young people which is why a charity is educating Doncaster children and helping to prevent many from entering the addictive lifestyle.
Tuesday, 18th May 2021, 9:42 am
The Young Gamers and Gamblers Education Trust (YGAM) has been expanding their work in Doncaster to help safeguard young people from gaming an gambling harm.
YGAM was founded by two Doncaster residents, Anne and Keith Evans.
They set up the charity six years ago following their own devastating experiences with the harmful side effects of gambling.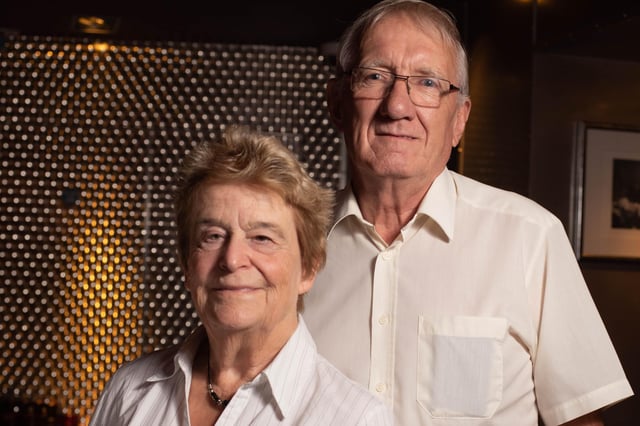 Anne and Keith Evans - founders of YGAM.
Anne lost her son Alan to suicide after a 25 year gambling addition.
She said: "We know it's a difficult subject for some people, which is why it's so important to engage with it as much as possible.
"It's so encouraging to see people here taking advantage of YGAM's free training.
"Gambling problems are so common - I often have people come and ask me about it, asking what they can do.
"There's no easy answer to it.
"It's a terrible problem when it strikes your family.
"But education can make such an important difference and has a really beneficial effect."
Dr Rupert Suckling, Director of Public Health for Doncaster Council has been working with YGAM to roll out their services into schools, colleges and youth organisations.
Dr Suckling, said: "Over two-thirds of young people participating in our Pupil Lifestyle Survey say they're taking part in activities related to gambloing at least occasionally.
"For many this will be considered just a bit of fun, but, we know that problem gaming and gambling causes harm to children, young people and families.
"This training from YGAM supports our local Gambling Action Plan, by increasing awareness and understanding amongst frontline staff to protect children and young people from gaming and gambling related harm.
YGAM provides free digital training to teachers and youth workers as part of the Young People's Gambling Harm Prevention Programme, delivered in partnership with Gamcare.
The four year programme is the largest of its kind with the aim of reaching millions of young people through evidence-led education, training and support.
Doncaster College is one school who works with YGAM.
Rebecca Kirkham, a teacher at the college, said: "We found the session to be very friendly and informative.
"The training gave knowledge of gambling, how to approach and how to effectively engage young people in opening up discussions about the subject."
YGAM managed to train 2,906 practitioners in 2020 who reached 184,700 young people.
96% of the participants said they understood how gambling could impact their lives compared to just 26% pre session.YGAM offers free training sessions to teachers and anybody who works with young people, in addition to its existing resources for parents (www.parents.ygam.org). To find out more and book a session, please contact [email protected] or visit www.ygam.org
In these confusing and worrying times, local journalism is more vital than ever. Thanks to everyone who helps us ask the questions that matter by taking out a subscription or buying a paper. We stand together. Liam Hoden, editor.