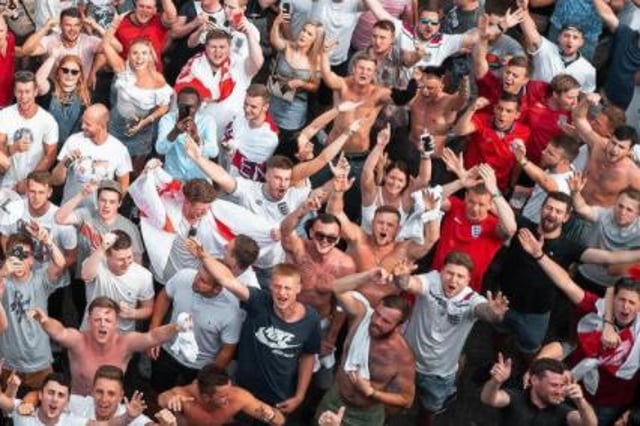 Click through this article to see football fans in 2018.
Amazing photos of football chaos and crowds in Doncaster 2018 - fans will not be celebrating this way today
Take a look through these epic photos of football fans celebrating the beautiful game in style down Silver Street back in 2018.
Friday, 18th June 2021, 8:51 am
Football fans will certainly not be able to replicate these scenes tonight after the England vs Scotland match.
But we thought we would bring back the memories of previous football frenzies.
Local photographer Tom Tranter took these amazing photos – you can see more of his work on his Instagram here.
In these confusing and worrying times, local journalism is more vital than ever. Thanks to everyone who helps us ask the questions that matter by taking out a subscription or buying a paper. We stand together. Liam Hoden editor.