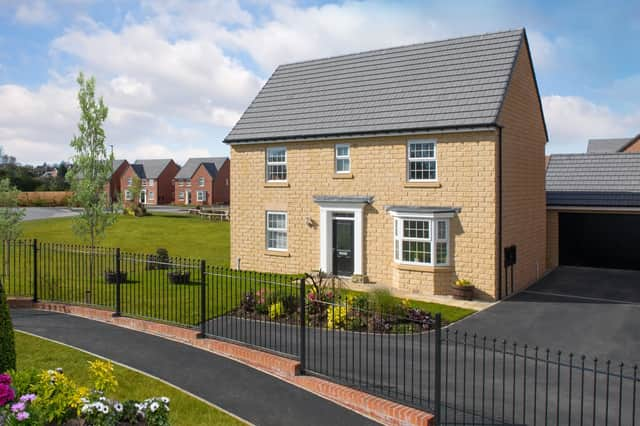 New research has revealed that parents have an influence on 27 per cent of all properties bought by first-time buyers in Yorkshire.
This figure increases to almost half when the buyers have had financial help from parents towards their deposit.
A survey undertaken by homebuilder Barratt Developments Yorkshire East and Yorkshire West, of 1,001 first-time buyers over the past five years, highlighted the increasingly influential role of parents in the homebuying process, particularly when they play an active part in helping save for a deposit.
Results revealed that 55% of first-time buyers who had help from their parents towards a deposit, whether as a financial gift or through moving back home to save, believe their parents influenced the choice of their first home and the location in which they bought.
When offering help, over two thirds of parents actually vetoed properties their children considered buying. They vetoed two properties on average, with 44% of parents concerned about location.
Paul Hogan, Sales Director at Barratt Developments Yorkshire East said, "The role of mum and dad in helping children get on to the housing ladder is well known, but we wanted to drill a bit deeper into how that may influence the end choice of home their children buy."
Sam Wood, Sales Director at Barratt Development Yorkshire West continued, "It's interesting to look at the extent to which parents do influence their children's choice in home, and how that influence is greater when their children move back home to save or particularly when they themselves contribute financially to the purchase."
Thirty-one per cent of first-time buyers moved back in with their parents to save for a deposit, which allows buyers to save an average of £5,000, while eight per cent saved more than £10,000.
Twenty-two per cent of buyers at The Pastures in Knaresborough were first-time buyers, highlighting the popularity of this development that offers three, four and five bedroom homes available from £334,995.
Since the beginning of 2018, 35% of reservations at St Andrew's View in Morleywere first-time buyers. St Andrew's View is a development of three and four bedroom homes, available to purchase from £239,995.