Readers' Letter: Looking for Terry
As a schoolboy in Doncaster in the 1950s I was, like many others, in a skiffle group which wanted to be a rock group.
Tuesday, 11th May 2021, 12:07 pm
Updated
Tuesday, 11th May 2021, 2:51 pm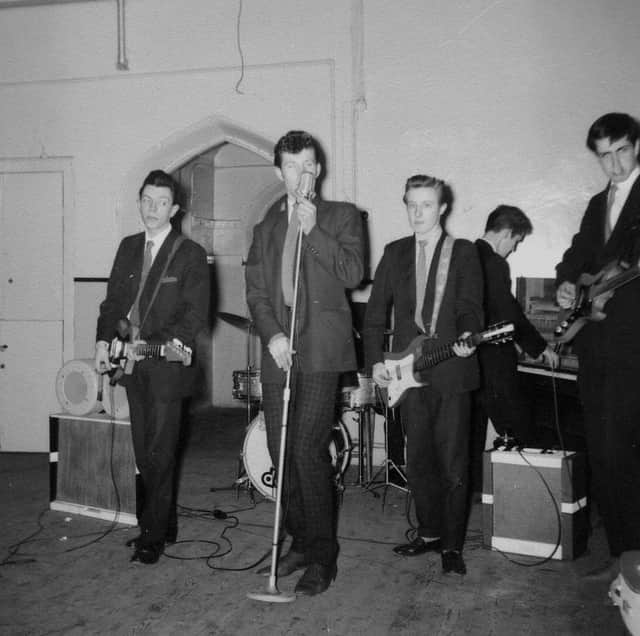 The Dominoes in 1961
We found a boy, or he found us, who had one of the first Fender guitars in the area.
It was so plain to see that he was better than any of us.
I left for an apprenticeship, which saved me the difficulty of giving up my place to better musicians.
In 1961, on leave from the Merchant Navy, I went to a dance where the group "The Dominoes," were playing. This is where the pictures were taken, do you recognise any of the girls dancing?
Recently I found the photos and tried to remember the guitarist's name: I got as far as Terry.
Looking for 'Terry, Guitarist; Doncaster' brought up articles in the Free Press where Terry Allonby is called "the one and only".
There are videos of Terry, unmistakable, up to 2013, then there is silence, no videos, no obituary. While having no desire to intrude in Terry's life I am interested to know what has become of him.
Girls dancing to the Dominoes playing in 1961
I also wonder if any of the group members would recognise themselves especially the two girls dancing. As we were all of an age they must now be in their late 70s.
Any information would be greatly appreciated.
Please get in touch with any information at the details below.