Marks & Spencer announces plans to close 30 more UK stores
Retail giants Marks & Spencer has said it plans to close another 30 stores over the next ten years.
Wednesday, 26th May 2021, 10:19 am
The High Street stalwart has already shut or relocated 59 main stores, as well as cutting 7,000 jobs across stores and management.
The chain has reported big losses for last year as the pandemic took its toll on clothing sales.
But food sales were up thanks to its Ocado tie-up, contributing to "a resilient financial performance in a year of disruption".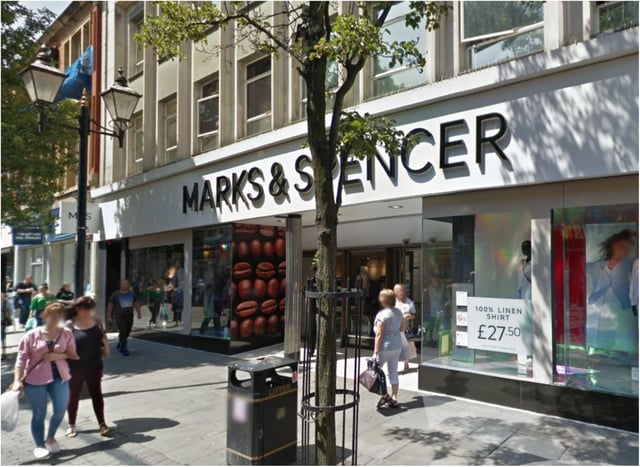 Marks and Spencer has three branches in Doncaster.
M&S made a pre-tax loss of £201.2m in the 52 weeks to 27 March, down from a £67.2m profit in the previous year.
The chain currently has 254 full-line stores, selling clothing, homewares and food. It says that a number of them are in long-term decline and cannot justify future investment.
It has three Doncaster stores – the flagship branch in Frenchgate and Baxtergate, a branch at the Wheatley Retail Park and an outlet store at Lakeside Village.
About 30 stores will gradually close over the next decade, while another 80 will be moved to better locations or merged with nearby shops.
The group will open 17 new or expanded main stores over the next two years, including a number of former Debenhams sites.
The firm has not announced at this stage which stores will be closing.
The 137-year-old firm was established by Michael Marks and Thomas Spencer and began as a stall on Kirkgate Market in Leeds before rapidly spreading across the north and then the rest of England to become one of Britain's biggest and best known retailers.