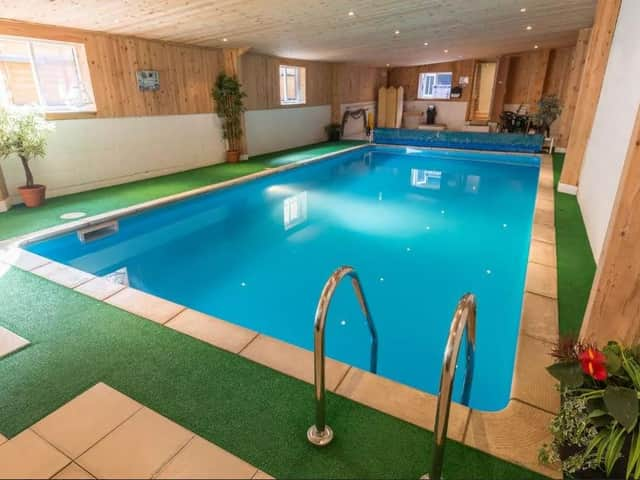 A large garden and swimming pool are the top two features people over 18 years old in the UK would most like in their dream new home according to research conducted by BLP Insurance, the specialist residential warranty and commercial latent defects insurer, with 29% of people making those their most sought after requirements.
A luxury kitchen came third (26%), followed by walk in wardrobes (16 %), a garage or parking space (15%), an open plan kitchen (15%) and conservatory (15%).
There were some regional variations with people from Brighton more likely to choose a luxury kitchen (41%) over any other feature, while respondents from Bristol (34%) and Sheffield (35%) held a preference for a swimming pool. Age also proved to be a key determinant of preference with those aged 55 or over (31%) considerably more likely to want a luxury kitchen than those aged 24 or under (21%). Those aged 55 or over were nearly twice as likely (20% vs 12%) to choose a garage or parking facility.
The survey, conducted by Gorkana, also found more than a third (35%) of people aren't willing to make any sacrifices when purchasing a new home. Older respondents were less likely to compromise on their living situation with 45% of those aged 45 or older unwilling to sacrifice on any element when purchasing a home; in comparison, 77% of 16 to 34 year olds would be willing to make some compromises when buying a new home.
Men and women differed in what they were least willing to sacrifice, with privacy being the number one priority for men (10%) and fire safety (10%) for women; respondents from Plymouth were almost three times as likely to choose privacy (29%) than the rest of the UK.
When it came to the location of their new home, more than a fifth (21%) viewed reputation of an area as the most important, followed by a rural setting (11%) and proximity to amenities (10%), with pollution levels ranking last, chosen by only 3% of respondents.
Kim Vernau, Chief Executive Officer at BLP Insurance, said: "Owning an extravagant home with features such as a swimming pool, large garden and luxury kitchen is a dream for many people. However, housing shortages and prohibitive pricing mean not everyone in the UK can buy a home and those that can may have to compromise to get on the property ladder. The results of this survey demonstrate that younger people looking to purchase their first home need to align their expectations closer with the reality of today's housing market and be more willing to make sacrifices."