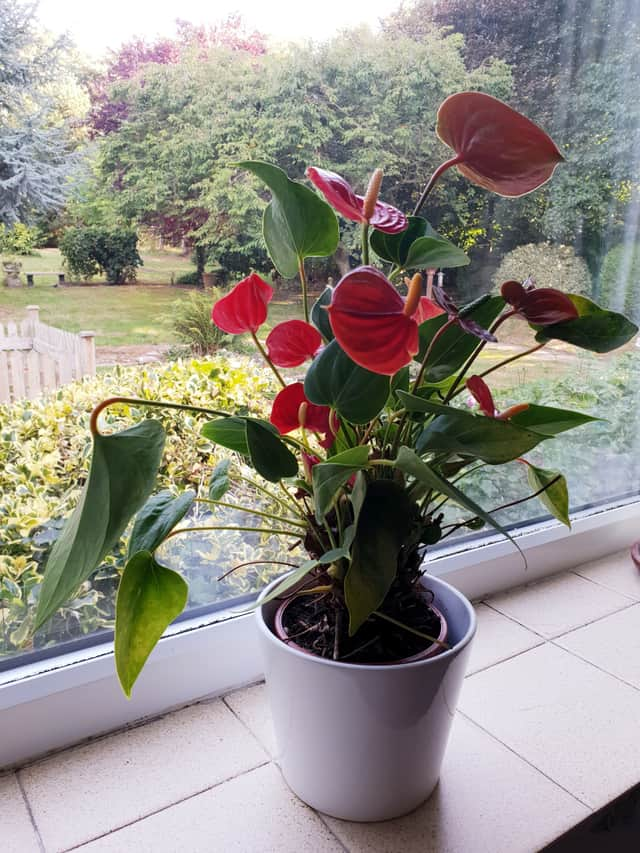 Green fingered Yorkshire people are by far the best, across the country, at nurturing houseplants, a study has revealed.
However, new research shows that, nationally, over 60 per cent of people who buy houseplants each year accidentally kill them - and have no idea how to care for them.
The survey, conducted by Harveys Furniture, shows over a third of people kill their plants within three months of buying them, and only two per cent have kept one alive for more than a year.
Yorkshire folk have the greenest fingers; killing the least number of houseplants, whilst Newcastle and Cardiff are the worst offenders with almost half of owners killing five to seven plants a year.
With the houseplant trend peaking, and the industry currently worth over £1.5 billion, it seems Brits are addicted - as over 50 per cent rush out to get another as soon as one dies.
It seems the reason we're killing our houseplants is because we have no idea how to treat them – with around 42 per cent admitting they don't know what they're doing.
Over 50 per cent forget to water them, and over 30 per cent say they just don't have time to care for them.
It seems we do feel guilty when we kill our plants though – but women feel the most remorse, with 80 per cent suffering guilt, compared to 63 per cent of men.
It seems the popularity of houseplants is mainly to do with our well-being and cravings for clean air.
Around three quarters of people say having plants in the home helps to relax them, and over half buy them to purify the air.
However, it's the millennials who are craving green space – with 78 per cent buying to bring the outside indoors.
Garden designer and BBC presenter and broadcaster, Darren Rudge, said: "We all lead very busy lives and houseplants probably fall very low on our priority lists; but there are a number of reasons why they should be included in our lives – and it doesn't have to be hard work.
"There's a whole host of houseplants that thrive on neglect, and having these around the house purifies the air and gives noted health benefits for body, mind and spirit."
Here are five that are almost impossible to kill.
A seriously cool and trendy plant with spiky grey spotted foliage. Apart from its healing properties this plant will stand some serious under treatment, so it's perfect for those who don't have a lot of time.
Soak heavily once a week and then allow to dry out in the main growing season, even less during the winter months.
Mother in laws tongue (Sansevieria trifasciata)
Beautifully patterned, strap like leaves, glossy green some with gold or white edges, this plant thrives on being ignored and loves to be pot bound.
Water sparingly and don't place in bright sunny situations with dry air conditions and this plant will love you forever.
Weeping fig (Ficus benjamina)
This indoor tree has shiny leaves and adds cheer to any indoor space. Its stems can be braided to give a topiary for a stunning effect.
They like full sun, or at least bright, filtered light. There are about 800 varieties that prefer several days of dry soil in between thorough watering. So, what could be easier? Just remember to water on a Sunday.
The cast iron plant (Aspidistra elatior)
A sure bet if you want a plant to thrive on lack of being maintained; the Victorians loved this plant for just that reason.
They can handle high light and low light areas and will withstand almost a total dry out, needing very little water to survive.
Dieffenbachia (Dieffenbachia amoena)
The leaves of this pretty indoor plant can grow up to a foot long and provide a tropical-looking accent to home decor. The whole plant can grow six feet high - making a real statement in the home.
They thrive in normal room temperatures but not colder than the mid-60s. Keep the soil evenly moist and provide medium or low lighting conditions for the best result.