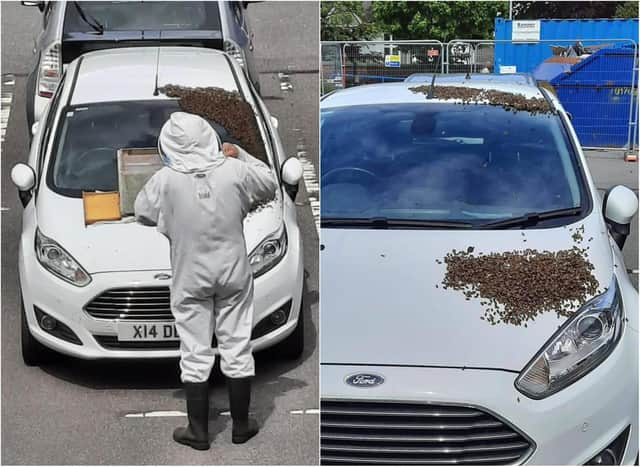 The bees were rescued after swarming on a car. (Photo: DBTH).
The swarm set up a nest on the white Ford car parked in one of the car parks at the Armthorpe Road hospital site yesterday.
Revealing the rescue operation on its Facebook page, a spokesman for Doncaster and Bassetlaw Teaching Hospitals NHS Foundation Trust said: "A few guests arrived in one of our car parks - just having a brief holiday from the hive we assume.
"Never fear, a very helpful beekeeper was on hand to help and send them safely on their way.
A swarm is the colony reproducing by the old queen leaving with some of the bees.
They leave their hive and find somewhere to hang in a cluster until deciding on their new home.