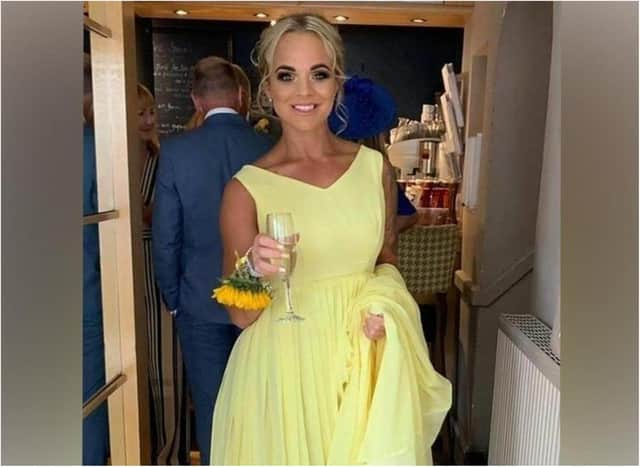 Amy-Leanne suffered horrific injuries in a brutal attack.
Former soldier Amy-Leanne Stringfellow, 26, was brutally killed at the Balby home of her partner Terence Papworth on June 5 last year.
But builder Papworth took his own life in prison on November 22 as he waited to go on trial charged with Amy's murder.
Now her grieving family are calling for the law to be changed so that Papworth can be convicted posthumously.
Terence Papworth took his own life in prison before his trial.
Mum and sister Amy-Leanne suffered 58 horrific injuries at the house in Dryden Road after a "sustained" and "brutal attack" by Papworth, 45, an inquest heard.
In the vicious attack she was strangled, hit with a smashed vodka bottle and stabbed and slashed with a sword and left dead on his bed.
He then locked the house before confessing to a friend and his mum before handing himself into the police. He was found dead in his cell at HMP Leeds shortly before the trial was due to start.
A coroner ruled that "beyond reasonable doubt" that Papworth was responsible for her death.
Amy's mum Jacqui Fareham said: "We want justice for Amy, the legal system didn't give her that justice, so that is what our aim is now - to go to parliament with a petition and get the law changed."
"Even if you die or commit suicide or whatever before your trial, you can still be tried if the evidence is so overwhelming."
She added: "If we get to to the end of this and the law can't be changed, we know we have tried and we can say to Amy 'that's it, we've done everything we can, we tried.'
"But it's not an option to fail."
The Ministry of Justice said it was enshrined in law that when a defendant died during criminal proceedings that no further action would be taken.
The family will launch the petition on June 5, the date of Amy's death last year, with 100,000 signatures needed for it to be considered for debate in Parliament.