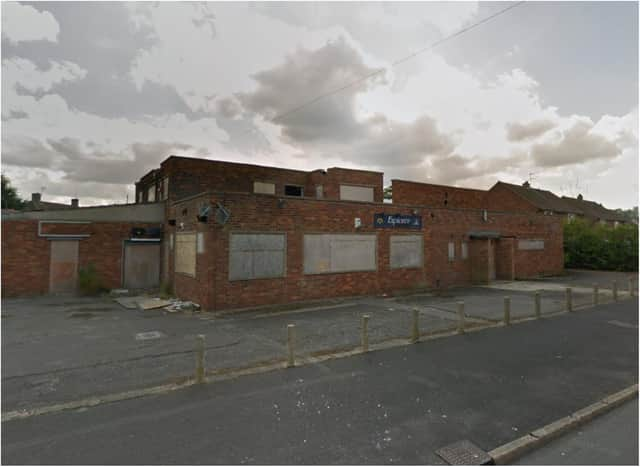 The Clay Lane Club in Shackleton Road
The Clay Lane Club on Shackleton Road, Clay Lane welcomed a host of big name stars in its heyday and the legendary big-drinking actor made a number of visits over the years.
But following its closure in 2007, it has become a target for arson attacks and has now become a crumbling and dilapidated eyesore.
Now a local councillor has said that the building could be razed to the ground later this year with potential proposals to replace it with a new community facility.
Coun Daniel Barwell, the newly elected Wheatley Ward councillor, said the owners of the club have been ordered to repair or demolish the club by the end of August – and if that doesn't happen, Doncaster Council will move in to knock down the building.
He said: "Both owners were served notice on 26 February 2021. The notices require either repair or demolition of the building on site within 180 days - ie compliance by the end of August 2021.
"If the owners do not demolish the building by the end of August, the council will get the funds together to demolish it and then will bill the owners for the cost, which will then increase each day the costs aren't reimbursed.
"The council are also setting up alternative plans which we hope will include a compulsory purchase order for the council to be able to buy the land at market rate, with the aim we might be able to hopefully get some funding to build a community centre there."
In its heyday, the Clay Lane Club was a popular entertainment spot, with people coming from far and wide to socialise, drink and enjoy evenings of comedy, music and dancing and it had 1,400 members.
But taking the whole thing in good heart, the scruffy star threw £50 on the bar and told the barman to buy 'all the northen working class pigs beer all round.'