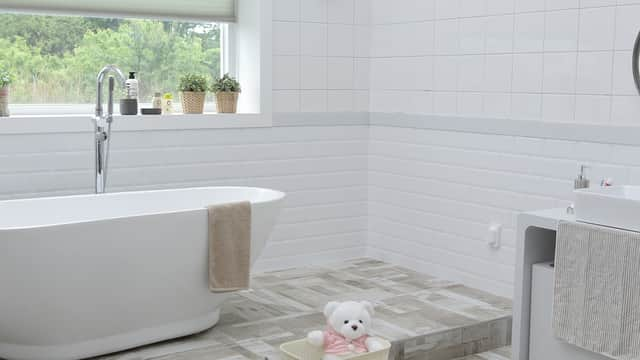 A growing number of home owners are choosing to upgrade their current property rather than move house.
According to a recent study from Hiscox, 15 per cent of homeowners elected to improve rather than move in 2017 – up from just three per cent in 2013.
The trend is even more pronounced among millennials, with 26 per cent of homeowners within this demographic choosing to make do and mend.
If you are planning home improvements, you'll be looking for reassurance that it's worth the time and effort (not to mention the money). Will your chosen upgrade make your property more desirable, or could it even put off potential buyers if you do eventually decide to sell up?
With that in mind,Canopies UK has calculated the impact that common upgrades and additions can have on the value of a property, based on previous surveys and insights from the likes of Nationwide and Phil Spencer.
When assessing the potential impact of any home improvement work, context is vital. Digging a basement extension will almost certainly be expensive, but it could add real value – provided you live in an area with high per-square-foot house prices. Likewise, a £10,000 kitchen refit could drive up the value of a £250,000 home, but may have the opposite effect on a £1 million property.
Unsurprisingly, many of the most valuable improvements are related to expanding floor space. A 10 per cent increase adds an average of 5 per cent to the price of a house, according to Nationwide, making these upgrades a potentially worthwhile investment for anyone who can afford the initial outlay.
Here are a dozen ways to add value to your home:
Extension or loft conversion, average gain 14 per cent,
Extra bedroom, average gain 11 per cent,
Installing central heating, average gain £5,000,
Adding a conservatory, average gain 12 per cent,
Converting a cellar, average gain 30 per cent,
Adding an extra bathroom, average gain four per cent,
Upgrade of kitchen, average gain 4.3 per cent,
An open plan living area, average gain three to five per cent,
Extra parking space, average gain £50,000,
Add planning permission, 10 per cent average gain,
New decking, two per cent average gain,
A 10 per cent increase in floor space, average gain five per cent.