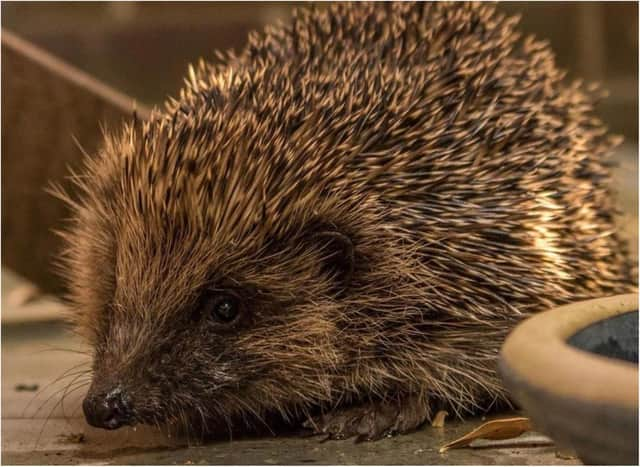 Hedgehogs are at risk of injury by strimmers.
Every year, hundreds of the prickly animals are injured, maimed and killed – the majority caused by strimmers.
Local wildlife organisations and hedgehog sanctuaries are urging gardeners to be aware when they take to their gardens this Spring.
A spokesman for Willows Hedgehog Rescue said: "We understand that the garden strimmer is a popular tool and that it isn't possible to stop people using them but we do need awareness of the dangers that the use of these popular tools pose.
"Hedgehogs are in serious decline in the UK with present population estimates of less than one million hedgehogs where in the 1950's the estimates put the numbers at around 36 million.
"It is very important that we work to stop and reverse this decline and the number of hedgehogs seriously injured or killed through gardening injuries.
"The solution to avoiding these unnecessary injuries is as simple as checking before you work in the garden. A few minutes checking the garden edges, in long grass and under shrubs before using the mower or strimmer can save a hedgehog from serious injury or death."
"Simply taking a few minutes to check before gardening can make a massive difference. Tapping a hedgehog with a hand, foot or stick while checking is going to annoy a hedgehog a little but it certainly isn't going to inflict life threatening injuries."
If you find a hedgehog that is young, injured or out in the open, you should contact your local hedgehog hospital or the RSPCA