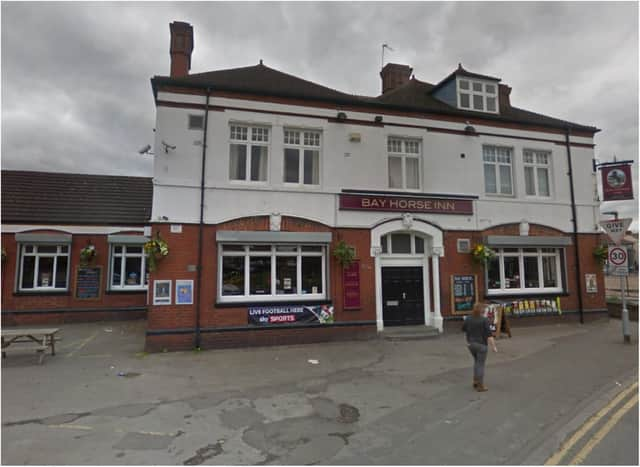 The Bay Horse Inn in Bentley.
The Bay Horse Inn in Chapel Street, Bentley came under attack on Saturday after the men were denied entry to the pub's beer garden.
A post on Facebook said: "Just to inform you, we had our windows put through yesterday, all because we refused a couple of guys entry.
"When our beer garden was full we shut the doors.
"After giving staff abuse they went, but returned in a 4x4 pick up and threw bricks threw the windows – eight windows in total.
"We have CCTV footage of them. Police were called but no visit as yet.
"But on a good note we will still be open today as normal in beer garden. You may see the shutters down, but we're open."
Under the latest easing of coronavirus lockdown restrictions, pubs can welcome visitors indoors from today.
Anyone with information can contact South Yorkshire Police on 101.