Warning after latest Doncaster bike thefts incident
Police have warned of bike thefts in Doncaster town centre after another cycle was stolen yesterday.
Tuesday, 15th June 2021, 6:55 am
In the latest incident, a £350 bike was stolen even though it was locked to another bike, sparking a warning that riders should use thick metal locks.PCSO Paula Fox said: "This afternoon I had the misfortune of telling a poor young lad his £350 bike had been stolen from Doncaster town centre. The bike had been locked together with his friends bike, which was luckily still there."The lock on the bike was so flimsy, and unfortunatly easy to cut through with a pair of bolt croppers."If you are leaving your bike anywhere leave it with a SUBSTANTIAL, THICK METAL lock on it. These bike thieves are wandering around waiting for any opportunity to get one."It takes seconds for the thieves to cut through the locks, and months to save for a replecement of your stolen one"
In these confusing and worrying times, local journalism is more vital than ever. Thanks to everyone who helps us ask the questions that matter by taking out a subscription or buying a paper. We stand together. Liam Hoden, editor.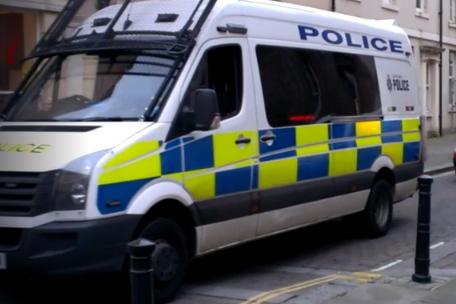 Stock picture of a police van