Thug jailed for attack on man at his Doncaster home captured on doorbell camera
A thug who attacked a Doncaster man in his own home with the whole terrifying attack caught on camera, has been jailed.
Wednesday, 16th June 2021, 4:09 pm
Lee O'Brien forced his way into a house in Kirton Lane, Thorne and attacked Ryan Hesford, 33, earlier this year as part of a three strong gang.
The "terrified" dog owner was left fighting off the trio who banged on his door late at night - then attempted to barge their way into his home in an apparent attempt to steal his dogs.
And the whole shocking incident was caught on Ryan's doorbell camera.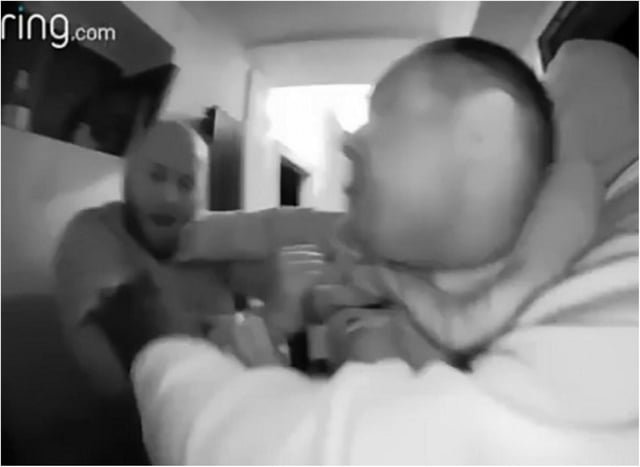 Ryan Hesford was assaulted after thugs burst into his home. (Photo: SWNS).
But now O'Brien, 23, is behind bars after police were able to trace him.
Ryan attempted to speak to them from inside the house via his Ring doorbell, which captures video and allows users to speak through a built-in microphone to any doorstep callers.
But when he couldn't connect to the doorbell through his phone, Ryan went to answer the door.
During the scuffle - in which one of the masked men can be seen brandishing a metal bar - one man does manage to get into Ryan's house, and is seen looking around, trying to find the barking dogs.
Lee O'Brien has been jailed for four years.
But just a few seconds later, one of Ryan's neighbours came to his aid as he wrestled the other two men away from his front door - and the three men can then be seen scarpering off down the road.
In an interview shortly after the incident on April 7, property manager Ryan said: "It was very stressful - it was all a bit mental.
"The whole thing happened in literally 16 seconds from when I opened my front door.
"But I just feel so lucky that the guy who got into my house didn't open the door to the room where the dogs were. The good thing is that the dogs are safe.
Ryan Hesford suffered facial injuries in the attack.
Ryan said: "I could tell as soon as I opened the door that something wasn't right.
"He seemed really agitated on his feet, he was shifting from left to right.
"I attempted to slam the door on him as he came for me, but he and the other two pushed back and I've been left with a big black eye.
"Two of them did also have metal bars, which I think is how I've got the big cut and bruise that have been left on my right arm.
Lee O'Brien's attack was captured on camera.
"Not everybody would be able to fight back like I did. It's harrowing to think what might have happened next if it was an old lady that they targeted."
O'Brien, from Leeds, was identified by West Yorkshire Police when they reviewed the CCTV footage. He was arrested on 14 April and later charged with Section 47 Assault and attempted burglary.
DC Paul Rooney, investigating, said: "We are still not sure what prompted O'Brien to visit Kirton Lane and carry out this attack, but I am pleased he admitted the part he played and has now been put behind bars.
"Please be reassured that our enquiries are ongoing to identify and locate the two other men involved and put them before the courts.
"I would like to thank the victim for his continued cooperation and support throughout this investigation."
O'Brien was sentenced to four years in prison at Sheffield Crown Court.