RSPCA appealing for information after man is seen kicking a small white dog multiple times in Doncaster
The RSPCA is appealing for information in connection with an incident that was caught on CCTV at an industrial estate in Doncaster.
Wednesday, 17th March 2021, 8:00 pm
The charity is investigating after being alerted to video footage (not yet available to the public.
Inspector Graeme Petty is making enquiries, he said: "The incident occurred at around 2.45pm on Sunday, March 14. It was spotted by a local business worker who was reviewing CCTV footage when he saw a car pull into an area of waste ground on the industrial estate.
"In the clip, someone gets out of the car and lets a small white dog out of the car to go to the toilet, before kicking the dog multiple times. Then a second dog - that appears to be a black and white collie-type - jumps out of the car too."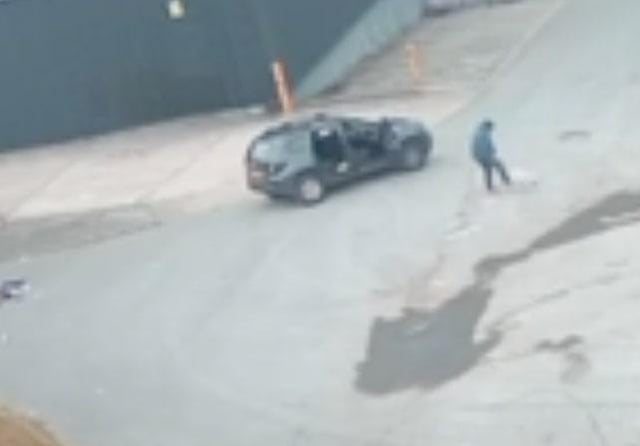 A still of the incident from the video footage
The incident occured on an area of waste ground off Davy Road, part of a large industrial estate on the edge of Denaby Main.
Graeme is now speaking to other business owners in the area to see if there is additional CCTV footage and is also appealing to the public for help with the investigation.
He added: "Anyone who recognises this vehicle, the person or the dogs should get in touch with us by calling 0300 123 8018. Similarly, if anyone else has CCTV in the area then I'd ask them to check their footage and contact us if they have any useful clips."
A still of the incident from the video footage
To help the RSPCA continue rescuing, rehabilitating and rehoming animals as well as investigating animal cruelty please visit our website or call our donation line on 0300 123 8181.
In these confusing and worrying times, local journalism is more vital than ever. Thanks to everyone who helps us ask the questions that matter by taking out a subscription or buying a paper. We stand together. Liam Hoden, editor.