Hero police dog catches car thief in Doncaster's Open All Hours street
It was a case of 'Victor, get your thief' when a hero police dog captured a car raider in the Doncaster street where TV sitcom Open All Hours is filmed.
Monday, 17th May 2021, 12:06 pm
Victor had a 'taste' of the action when he snared the thief after a chase in Balby.
Announcing the capture on Facebook, under the heading 'Victor claims victory in Balby,' a spokesman for South Yorkshire Police said the Belgian Malinois had been working as part of the force's support dog unit.
A spokesman said: "The 21 year old local man who ran from a stolen vehicle on Lister Avenue soon found out that you can't run away and hide from a police dog.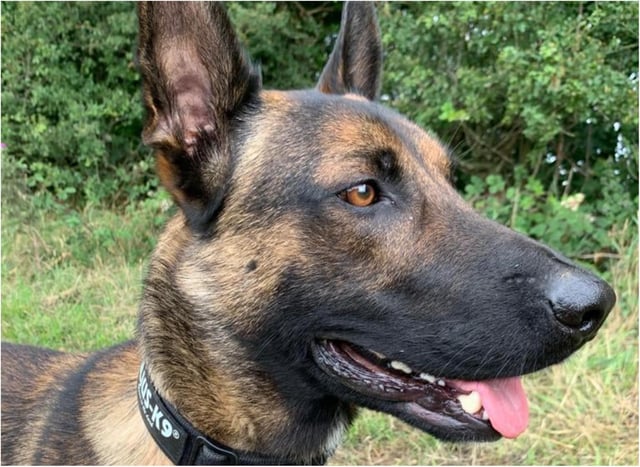 Victor has been hailed a hero.
"Victor chased him down an alley and caught him in a yard behind the terraces. Nice collar for our Vic' and handler Charlie.
The terraced street is where the cornershop sitcom Open All Hours and follow-up Still Open All Hours are filmed.