Doncaster woman stopped from leaving country by police over modern slavery concerns
A Doncaster woman has been prevented from leaving the country over her suspected involvement in exploitation of vulnerable workers.
Thursday, 11th March 2021, 3:53 pm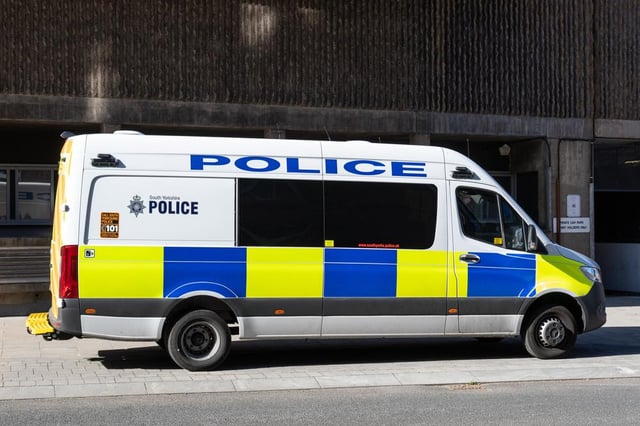 Doncaster woman stopped from leaving country by police over modern slavery concerns (Photo: Shutterstock)
Teodora Dinu, 44, of Gladstone Road, Doncaster, was stopped by South Yorkshire Police while attempting to board a flight at Doncaster Sheffield Airport last month.
Dinu had been given an interim Slavery and Trafficking Risk Order (SRTO) the previous month, following an investigation by the Gangmasters and Labour Abuse Authority (GLAA) which conneceted her with the severe exploitation of vulnerable workers.
The SRTO imposed on Dinu placed her under a number of conditions, including a restriction on travelling outside the UK. Earlier this month, Doncaster Magistrate's Court rejected her appeal to have the travel restrictions lifted.
'Our investigations continue'
GLAA Senior Investigating Officer, Dave Powell, said: "We are pleased that the judge agreed with our assessment that the restrictions are necessary and proportionate. They are intended to protect vulnerable people and reduce the risk of labour exploitation in our communities.
"We were concerned that there was a very real danger that Dinu would not return to the UK if she was allowed to travel. Our investigations continue and we will not hesitate to take further action if other breaches are identified.
"I would also like to place on record our thanks to South Yorkshire Police for their professionalism and vigilance in helping us to enforce the STRO effectively."
The order, which prevents Ms Dinu from leaving the country, will remain in place until a full trial takes place later this year.
Almost 20,000 UK modern slavery offences since 2015
A recent JPI Media Investigation found evidence of modern slavery offences taking place on a vast scale in every corner of the UK, with perpetrators going largely unpunished.
Analysis of government figures revealed that police forces in England and Wales have recorded almost 20,000 offences under the Modern Slavery Act since 2015 - close to nine for every day of the Act's life.
But, on average, just 4.4 per cent of those cases resulted in a charge or summons against a suspect, while the figure dropped to 3.8 per cent for South Yorkshire police.