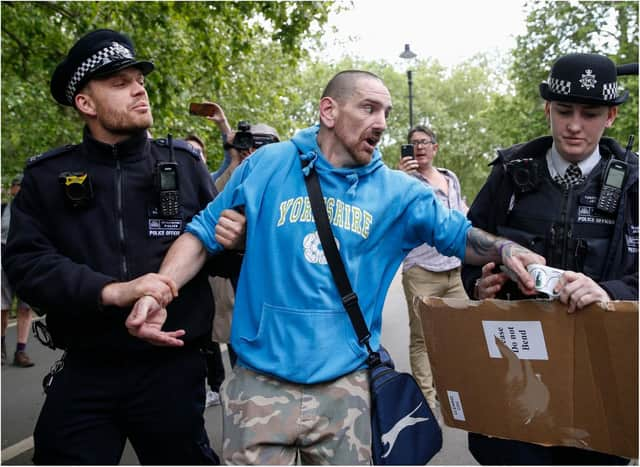 Phillip Hartley is due to appear in court in August.
Phillip Anthony Hartley was among a number of protesters arrested in London's Hyde Park on May 16 and will appear in court in the capital later this year.
Hartley, 37, of Christ Church Road, Doncaster is one of 24 people arrested and charged over demonstrations in London during the lockdown.
He was charged with offences under the Health Protection (Coronavirus, Restrictions) Regulations 2020. He is due to appear at Westminster Magistrates' Court on 18 August 2020.
He was arrested at a demo where protesters claimed coronavirus was fake and that 5G mobile phone masts were responsible for the virus.
Piers Corbyn, the brother of former Labour leader Jeremy Corbyn has also been charged with breaching Covid-19 regulations at the same demonstration and will appear in court on August 20.